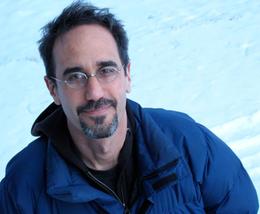 Paul La Farge
Paul La Farge, "whose well-regarded novels played audaciously with history and narrative technique as they explored how the past can affect the present," died January 18, the New York Times reported. He was 52.
"With each novel he would set out, and then it would become clear to him that he had set what seemed like an impossible formal challenge for himself," said his wife, Sarah Stern, artistic director of the Vineyard Theater in Manhattan, "but he would keep on, wrestling forward and sideways and backwards, and eventually the story and its form would be inextricable in a way that was awe-inspiring and yet felt inevitable."
Author Gary Shteyngart tweeted: "Paul La Farge, one of my dearest friends, really more like a brother, has passed away. For those who have yet to read his books, perhaps start with The Night Ocean. He was as generous and witty with his prose as he was with his friends. Those who knew him truly loved him."
Shteyngart told the Times noted that a "reader opening one of his books is gently lowered into a bath of perfect temperature, as ideas, revelations, universes float by. But he was by no means a cold novelist of ideas. His books are inhabited by some of the most real and conflicted and lost people to have walked through 21st-century prose."
La Farge's books include The Artist of the Missing (1999), Haussmann: Or the Distinction (2001), The Facts of Winter (2005), Luminous Airplanes (2011) and, most recently, The Night Ocean (2017).
La Farge taught at Bennington College, Bard College and other institutions, including Columbia University, where the writer Rivka Galchen took several of his courses. "He was the most influential teacher I had," she said. "He had a way of seeing affinities the rest of us missed.... As his students, we pretty universally thought of him as maximally intelligent, maximally gentle, and also funny."
City Lights Books, San Francisco, Calif., tweeted: "Saddened to see news of the passing of Paul La Farge. He played with history and narrative techniques whether writing about 19th-century France or H.P. Lovecraft."
McSweeney's is publishing tributes to La Farge, beginning with this one from author Andrew Sean Greer: "My favorite memory of Paul is when we were all very young, and he lived in San Francisco in an apartment of artistic friends they called Paraffin House. I forget why--a sign they stole somewhere? It was the kind of generous, joyous bohemian life I'd come to San Francisco to find. And Paul brought me into it. His intelligence and talent were evident to the world, but his kindness is what everyone will remember."