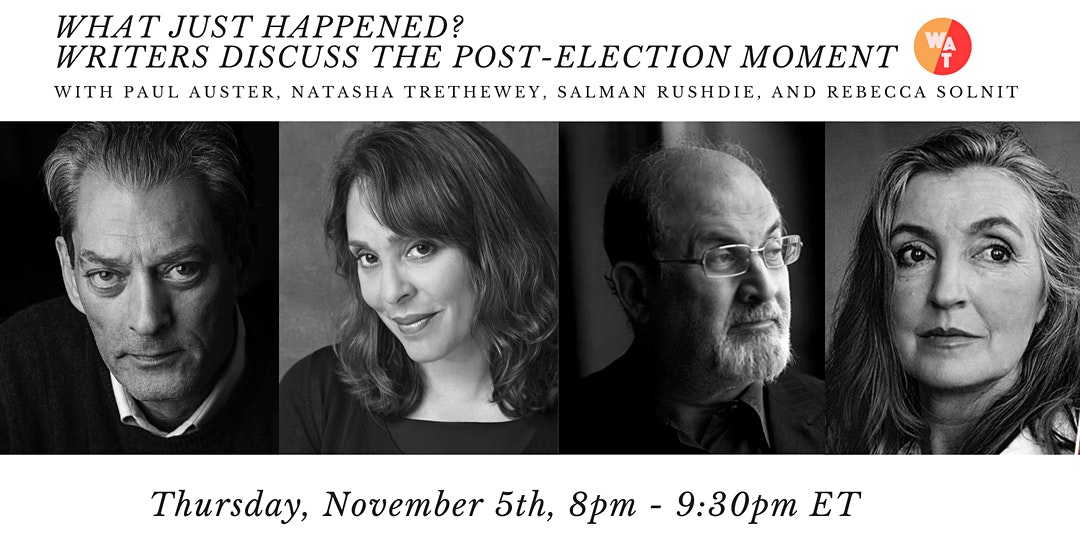 Writers Against Trump, an association of American authors and writers working together to oppose Donald Trump and to encourage voter turnout, is planning a series of post-election events on November 5, in partnership with several independent bookstores around the country.
Writer, bookseller and Writers Against Trump member Shuchi Saraswat explained that the bookstore events will happen during the day, followed by a national event that evening that will bring together Paul Auster, Salman Rushdie, Rebecca Solnit and Natasha Trethewey for a roundtable discussion on what just happened, what's happening now, and what must happen next.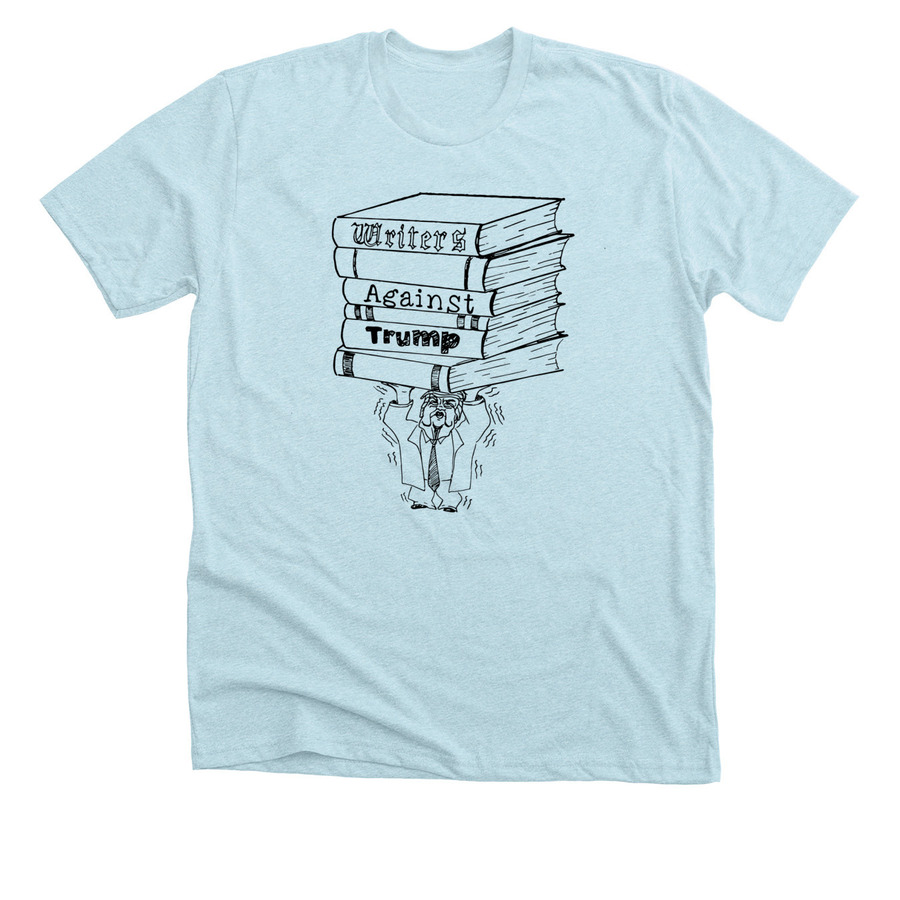 Eight indie bookstores have signed up to host virtual events so far, includng Harvard Book Store in Cambridge, Mass., Community Bookstore in Brooklyn, N.Y., Flyleaf Books in Chapel Hill, N.C., Books & Books in Miami, Fla., Brazos Bookstore in Houston, Tex., City Lights Books in San Francisco, Calif., and Seminary Co-op Bookstores in Chicago, Ill.
Saraswat, who works at Brookline Booksmith in Brookline, Mass., pointed out that these events won't exactly be readings. Instead, the idea is that writers will offer perspective and guidance, and the events will give people a chance to just "pause and look around."
She reported that the organization began to form toward the end of August, with about 30 writers on board; even from the beginning, the organization "wanted to do something the week of the election," knowing that it may not be decided right on election night. And even if it is, she added, there may be some "post-election chaos," and the hope is that these events will help people navigate that, no matter the outcome.
Over the past few months, Writers Against Trump has asked participating writers to write op-eds in their local newspapers, film personal statements about how and why they're taking action, discuss their voting plans on social media and much more. The organization also put together five virtual sessions centered on swing states, with Pennsylvania, Wisconsin, Texas, Florida and North Carolina featured. These swing state sessions were an hour long and featured writers speaking with activists about what writers can do, what readers can do, and what people from outside those states can do to help.
A full list of the November 5 plans can be found here, and booksellers interested in getting involved contact Writers Against Trump via e-mail.