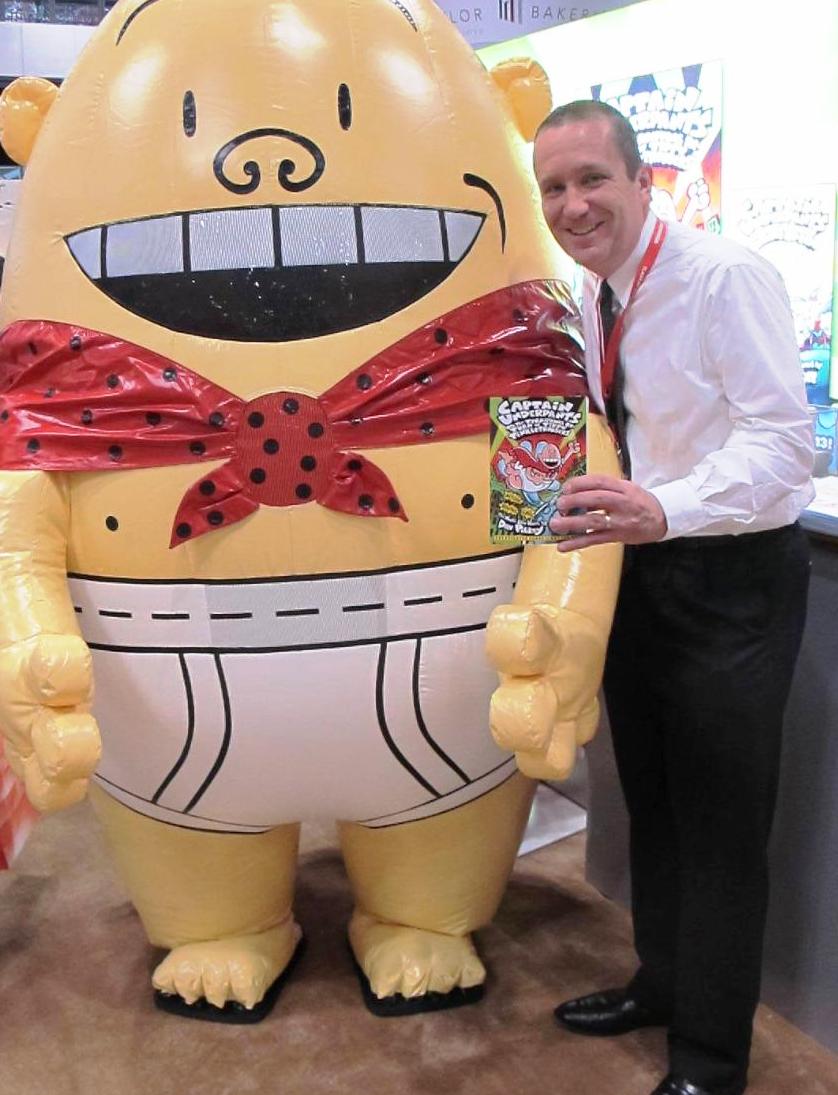 Randy Kessler
Randy Kessler, national sales manager at Scholastic, died unexpectedly on October 22. He was 50.
Based in his hometown of Kenosha, Wis., Kessler began working at Scholastic in 2004 as national account manager, overseeing trade sales to Readerlink and Target. He also worked with mass market accounts Kmart, BJ's Wholesale Club, the military, Kohl's, Meijer, Kroger, Shopko, Fred Meyer and more. Kessler and Scholastic were awarded Readerlink's Vendor of the Year many times during his 16-year tenure with Scholastic. The publisher noted that he "truly exemplified the Scholastic mission and was incredibly passionate about getting books into the hands of children." Before joining Scholastic, Kessler worked at Golden Books, HiT Entertainment and Dalmatian Press.
Elizabeth Whiting, director of national accounts for Scholastic Trade, said, "Everyone at Scholastic who knew Randy felt a special connection to him--including each and every person he met in the office. He was friends with every assistant, every manager, anyone who crossed his path--all the way up to Scholastic president & CEO Dick Robinson. Randy loved working for Scholastic. His infectious smile and generous spirit inspired all who spent time with him, and his competitive nature made us all better. We deeply mourn the loss of such a great man, friend, and role model, and our hearts are with his family at this unimaginably difficult time."
To help support his family, who include his wife, Arianne, and two daughters, Scholastic colleagues have started a fundraiser that can be found here.