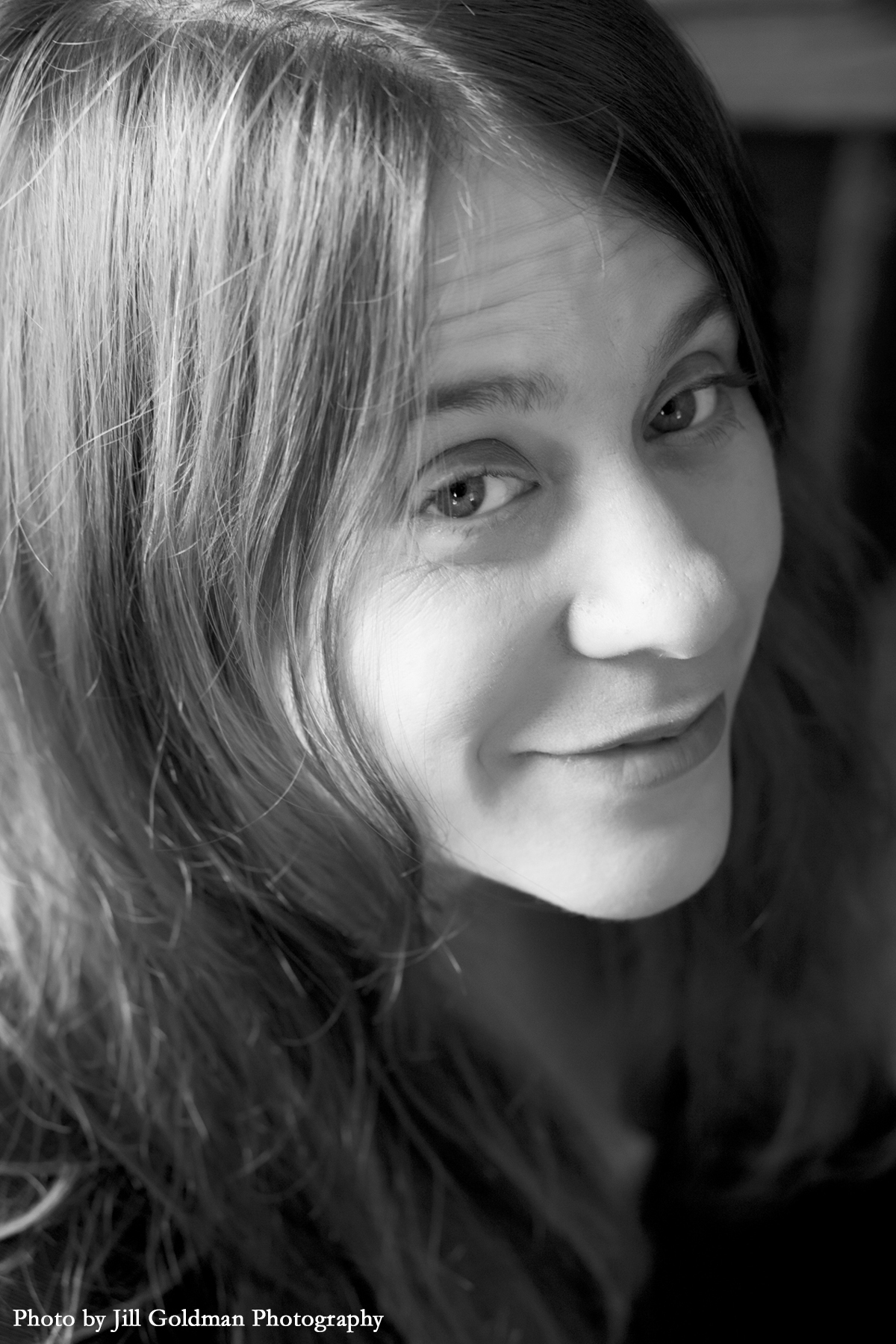 Marcella Pixley is the author of Without Tess, Ready to Fall and Freak. She keeps her audience (and muses) close at hand by teaching writing to middle schoolers in Massachusetts, where she lives with her family. Recently, she spoke with Shelf Awareness about her unforgettable and intensely personal and emotional novel, Trowbridge Road (Candlewick, October 6, 2020).
Trowbridge Road takes place in Newton Highlands, Mass., where you grew up. Were there details or themes in the book that were influenced by your life?
There were so many details that were influenced by my life, and this is one of the reasons the book is so important to me. I had a pet ferret. I played cello. I lived inside my imagination. My mother dealt with depression and, from the time I was 11 years old, I suffered with obsessive compulsive disorder. Because my father was quite ill with a serious heart condition, I often obsessed about death and dying, and I yearned for the attention of my mother, who was sometimes distracted by her own struggles as she dealt with my father's illness. Newton Highlands seemed like a perfect neighborhood filled with perfectly happy people who seemed connected and satisfied. But no neighborhood is perfect. In reality, all families are complex and fragile. I wrote Trowbridge Road so that children in complicated families will have a chance to see a reflection of their own experience and maybe find the courage to tell their own stories.
Why did you decide to set Trowbridge Road in the 1980s, during the AIDS crisis?
I grew up during the 1980s, when AIDS was first coming into the public's attention. I wanted to write about the combination of ignorance, hysteria and silence that surrounded those years. People knew you could catch HIV. They knew that it killed you. But everything else about it seemed to be shrouded in misinformation and fear. The silence and fear surrounding AIDS was fueled by homophobia. When I started work on Trowbridge Road, I was interested in exploring the damage of silenced voices and silenced identities. I wanted to explore how secrets can shatter a family. June Bug's father was never able to express who he was. It takes enormous bravery to be true to yourself, even now in 2020. Even though we have made progress since the 1980s, the problems of bias and prejudice and the stigma of silence are still very much present-day issues. We still live in a world where it is difficult for many people to express their own authentic truths.
In spite of her mother's mental decline, June Bug keeps her spark of agency, refusing to give in completely to her mother's obsessive-compulsive behavior and demands. What gives her that strength?
Every time June Bug disappears into her make-believe world, she is feeding her spirit and reminding herself that she is strong. Another thing that gives her strength is the nurturing relationships she forges with Ziggy, Uncle Toby and Nana Jean. Each of these characters feeds her (both literally and figuratively) throughout the novel. June Bug discovers that when our families are in crisis, sometimes the love we need can come from outside of our homes. The concept of "family" can be wide enough and generous enough to include those we meet along the way.
Can you talk about the line between reality and fantasy? To some extent, all the characters walk that line, for a range of reasons and with varying outcomes.
Sometimes the line between fantasy and reality is blurred as a result of undiagnosed mental illness, as in the case of Angela Jordan, who is crippled by her fears. Sometimes it's as a result of family secrets. And then, of course, it is blurred by the sheer power of creativity and imagination. These children are resilient. They have the ability to lose themselves in make believe. When June is by herself, her imagination nurtures her. She can watch her neighborhood from the top of a tree and imagine that she is the one being cuddled and fed. When she is lying in her bed, she can imagine that she is traveling along a crack in the ceiling, marching away from her troubles. And then, once she and Ziggy become friends, the two of them become "nomads" who are able to cross the line between fantasy and reality whenever they want to. It is a power that gives them strength and hope.
June Bug learns that families can tell painful truths, be imperfect and get angry with each other but "the floor will not open up to swallow them."

All families are imperfect. They reach for each other sometimes and miss despite their best intentions. This doesn't mean they are horrible or evil people. It doesn't mean they don't love each other. It just means they are broken and fragile and not always able to get it right even when they want to. There is a pivotal scene where Jenny Karlo confronts Nana Jean about something important that happened when both of them were much younger. June Bug watches this mother and daughter fight with each other. She watches them tell the truth to each other about what hurt. She watches them express their fury, their disappointment and their bravery--and when it's over she sees that they can still love each other. They can heal from this. They can become stronger and happier as a result of the truths they finally tell.
Do your students read your books?
My students are the best readers of my books, especially when I am drafting something brand new. I lead a writing group for teens called Writers' Guild during lunch and recess. In this group we talk together about the writing process. We set goals. We work on our own projects, and we give each other honest feedback. I read early chapters of Trowbridge Road to my sixth- through eighth-graders in Writers' Guild, and the feedback they gave me inspired me to keep going. My students are an everyday reminder that my readers are real human beings who have their own stories to tell. --Emilie Coulter