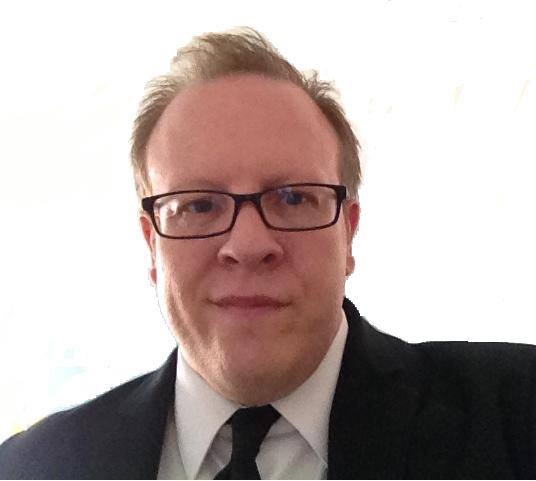 Anton Strout
Anton Strout, a longtime Penguin Random House sales manager, science fiction & fantasy author and podcaster, died suddenly December 30. He was 50.
Strout had been with PRH for 22 years, most recently representing the Penguin adult list to B&N College, Bookazine and Brodart. He published several novels, including the Simon Canderous series, with PRH's Ace imprint. In 2011, he started The Once & Future Podcast, where he interviewed fellow authors about their books and their writing process, and covered other pop culture, gaming and science fiction news. He had a wide following in the urban fantasy community.
In announcing his death to staff, Jaci Updike, president of sales at Penguin Random House U.S., said in part, "Anton always came into work with a smile and a joke, determined to brighten the mood for everyone under any circumstance. Like most of us, Anton loved to talk about the books he was reading for strategy or sales conference meetings with colleagues, but just as much, he loved to geek out and debate all things Star Wars and other fantasy favorites with his unbelievable breadth of knowledge. His extensive collection of pop culture memorabilia collected over the years that crowded the shelves of his office at 375 Hudson, made everyone who visited smile.
"Our thoughts and prayers go out to his family, especially his wife Orly and twins Ben and Julia."
Friends and former colleagues have set up a GoFundMe campaign to raise money to help Strout's family, and in four days more than $57,000 has been raised.