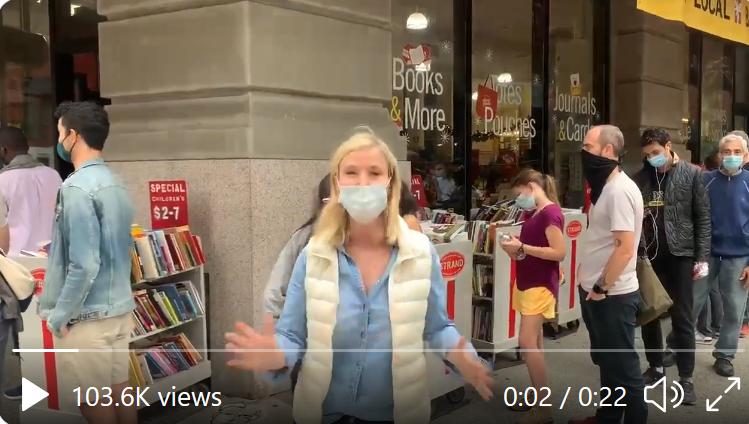 Nancy Bass Wyden shared this video of customers lined up around the block at the Strand.
The plea last Friday by Nancy Bass Wyden, the owner of New York City's Strand Bookstore, for friends and customers to support the struggling store struck a chord--people lined up at its two stores in Manhattan and generated huge amounts of sales online, the New York Times reported.
On Saturday, there were 10,000 online orders, enough to crash the website. Altogether over the weekend, the Strand received 25,000 online orders, at a time when there would normally be about 600. Sales at the flagship store on Broadway were the highest for any October day ever, and the new Upper West Side store had its best sales day since opening in March. A customer from the Bronx ordered 197 books.
"People tell me all the time that this is their favorite place," Bass Wyden said. "They seem to always have a Strand story. I met somebody at a cocktail party and she told me about getting engaged in the rare book room. Two people came in yesterday, this was their first date."
Melissa Guzy, a union shop steward at the Strand, told the Times that there had been contract violations and attempts at union busting "going back for years," and noted that the union protested this summer when Bass Wyden laid off most of the Strand's 212 employees, despite receiving a PPP loan for more than $1 million.
Still, Guzy said, she hoped the store would survive: "When people support the Strand, they aren't just supporting Nancy, they're supporting us, they're supporting the workers."