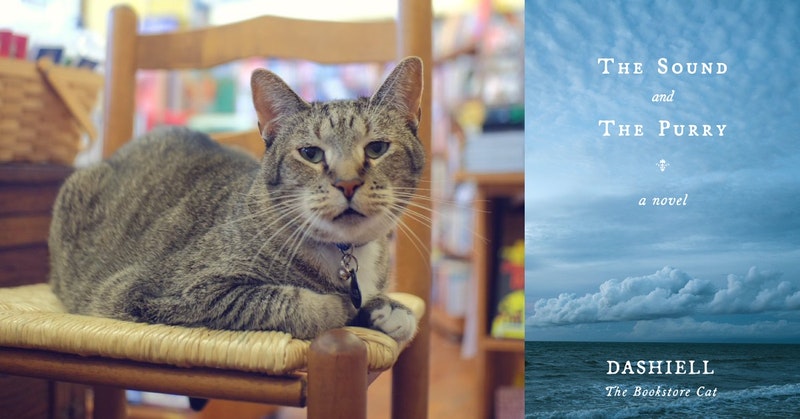 From Danny Caine at Raven Book Store, Lawrence, Kan.:
"We recently discovered that this winter, Raven bookseller Lily Bay had been opening a word document every time Dashiell, one of our cats, fell asleep on the keyboard. The result was 50+ pages of, shall we say, 'experimental' text. With Lily and Dashiell's permission, we've decided to publish the document as a limited-edition zine called The Sound and the Purry: A Novel by Dashiell the Bookstore Cat. All proceeds will go to the NAACP Legal Defense Fund and the Lawrence Humane Society, where Dashiell and his fellow Raven cat Ngaio originated."
The novel will be released tomorrow, July 7, and the store is holding a live q&a with Dashiell on Crowdcast at 2 p.m. Central.