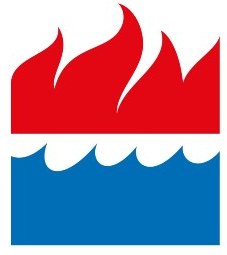 In late October, HarperCollins will launch a year-round Quick Reorder Program with Ingram Content Group focused on 10 Western states. The program will be available on qualifying orders from independent bookstores in Arizona, California, Colorado, Idaho, Nevada, Montana, New Mexico, Oregon, Utah and Washington, and will provide expedited shipment on direct orders to HarperCollins that will be filled from Ingram's Roseburg, Ore., warehouse.
All HarperCollins orders placed by independent bookstores in the designated states before noon Pacific time (3 p.m. Eastern) will be expedited and shipped no later than the next business day; in most cases they will be delivered in two to three business days, providing books are in stock.
Kathy Faber, v-p of sales at HarperCollins, said, "Quick replenishment is a key ingredient in successful bookselling today, and we are happy to be working with Ingram to offer this program to stores in the western states."
Ingram v-p of merchandising George Tattersfield added: "We are pleased to partner with HarperCollins on a direct fulfillment program to retailers. By using the Ingram infrastructure and warehouse network, we can help ensure that retailers stay in-stock not only throughout the busy fall holiday season but during the rest of the year as well."
The HarperCollins/Ingram program addresses one of the key concerns of indie booksellers following Baker & Taylor's decision earlier this year to leave the retail wholesale market: B&T had a strong program offering rapid replenishment for many publishers, including some of the largest, on the West Coast, an area where indie booksellers haven't always been able to take advantage of the much faster shipping times available to booksellers on the East Coast and in the center of the country.
In June, Ingram Content Group had said that it was "actively exploring additional service programs for the western U.S. The potential solution would allow publishers to use the Ingram infrastructure and warehouse network for direct fulfillment to retailers."
In related news, HarperCollins will repeat its Holiday Express Shipping program for independent bookstores throughout the U.S. beginning Monday, October 28, and running through Friday, January 10, 2020.