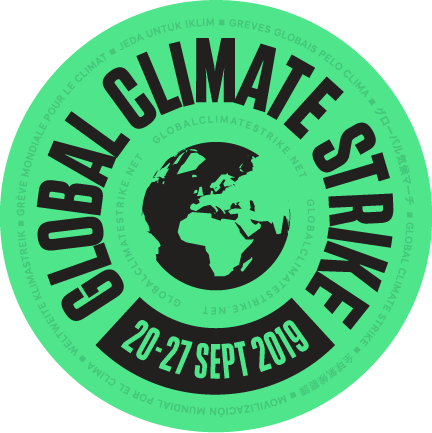 This Friday, publishers Greystone Books and Chelsea Green Publishing will be among the companies taking part in the worldwide Global Climate Strike.
Greystone will close its offices in the U.S., Canada, the U.K. and Germany in solidarity with the Global Climate Strike, and in Vancouver, British Columbia, Greystone will march as a company as part of the strike.
"We are moved by the action of young people from various parts of the world whose voices have become the light leading the way," said Greystone publisher Rob Sanders. "We at Greystone Books support the publication and dissemination of legitimate scientific information about the planet, including the important field of climate change."
At Chelsea Green, meanwhile, the company will not be closing its offices, but any employee who wishes to take part in the strike or any other climate action happening on Friday will be able to take the day off as a paid day, without having to use a sick day or vacation day.
President and publisher Margo Baldwin said that Chelsea Green, an employee-owned company, has joined the Climate Strike "because we feel that it is the defining issue of our time. We have been publishing books about limits to growth and ecological destruction for over 30 years, as well as solutions based on regenerative agriculture, alternative energy and green building, and community resilience. We have been committed to reducing our carbon footprint and minimizing waste with the use of recycled and sustainably harvested papers since our founding in 1984. We stand in solidarity with our authors, practitioners and thinkers, who are working relentlessly to repair the earth."