Hurricane Dorian made landfall along North Carolina's Outer Banks before heading north toward its final landfall in Nova Scotia. Here's a sampling of recent bookseller reports on social media, where some of the shops updated information in real time as the storm progressed:
North Carolina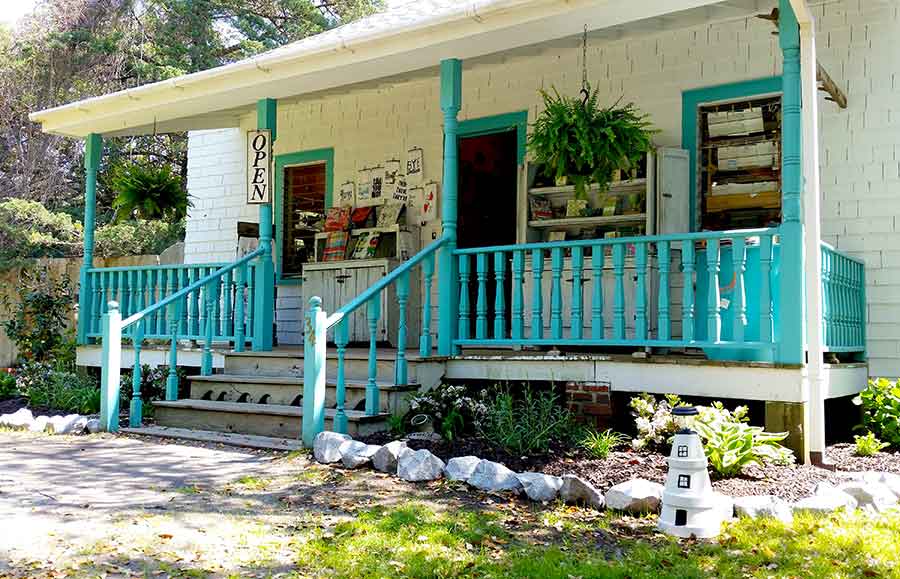 Books to Be Red, Ocracoke: "As most of you know, Ocracoke was hit hard by Hurricane Dorian. Many people have had their homes under 3 to 5 feet of water and more. I am happy to say my home is ok but Books to Be Red not so much. I thought I had prepared for the storm but I was so wrong. We spent today beginning the clean up and will continue for awhile... our water got cut on this afternoon and that sure made cleaning up a bit easier. Electricity is still being worked out for the island, that will happen after awhile. We all appreciate your calls, texts, emails, etc. Please know we are trying but between phones not being charged and spotty cell service it can be hard. We also have heard of crazy reports on the news. The people that are here are fine. They did evacuate a couple off the island because of pre existing conditions. They sure did not rescue 100's off. The rest of us may be a bit teary but we are strong and will come back strong."
Buxton Village Books, Buxton: "Post Dorian bookstore news. Brief because we're still on generator. No damage to the shop. Outdoors messy but OK."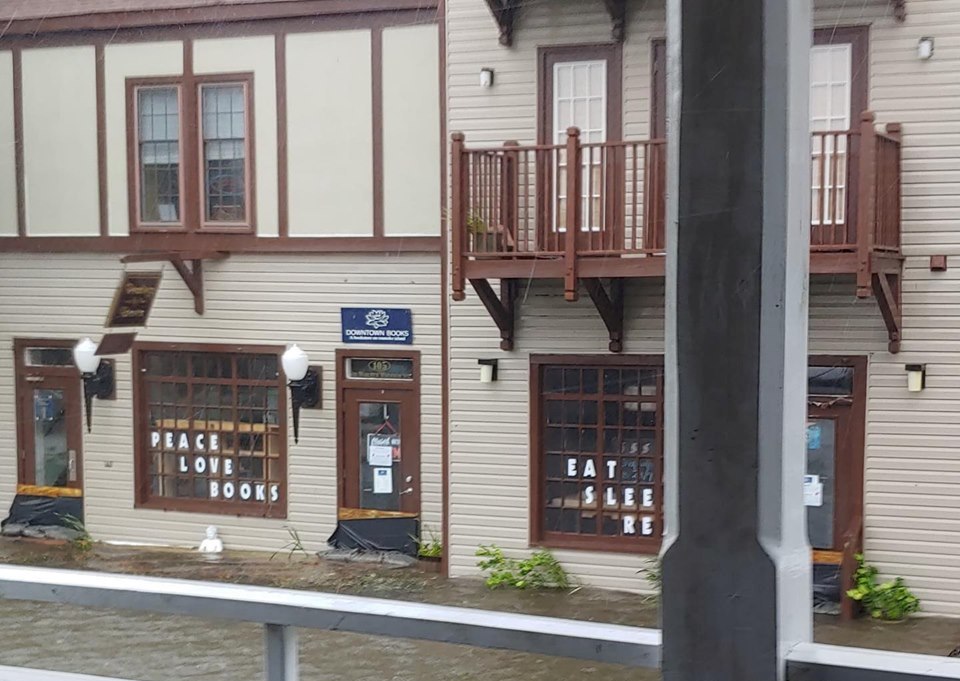 The rising water at Downtown Books
Downtown Books, Manteo: "And here it is! The post-Dorian video." And: "We got power and are almost done mopping! We're bringing the books down at 2pm--Any and All extra hands welcome!!"
Duck's Cottage Coffee & Books, Duck: "Noon update from the @waterfrontshopsduck... pond is spilling over with rainwater but everything still looking good... and Gandalf The Goose is STILL on duty." And: "Cleaning up & getting ready to open at 12:30 today!"
Island Bookstores OBX: "We've weathered the storm but will remain closed until Monday to allow our staff time to clean up and recoup."
Dee Gee's Gifts and Books, Morehead City: "We are so thankful to say Dee Gees survived Dorian. A lot of nerves, wind, rain and prayers!! Our hearts are with those that are not as fortunate. Thank you for your prayers through this terrible storm. We will keep you updated on opening pending on power!!"
Nova Scotia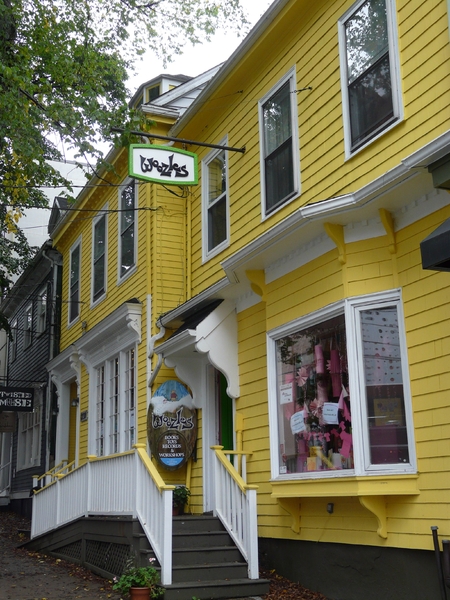 Woozles, Halifax: "Woozles will be closed today (September 8) because the store does not have any power. We are planning to reopen tomorrow at 9:30am. Good luck with the hurricane clean up, everyone!"
Lexicon Books, Lunenburg: "We, like the rest of Lunenburg, are without power, so will remain closed today, or until power is restored (hopefully tomorrow but possibly Tuesday). Many thanks to the hardworking crews of Nova Scotia Power!"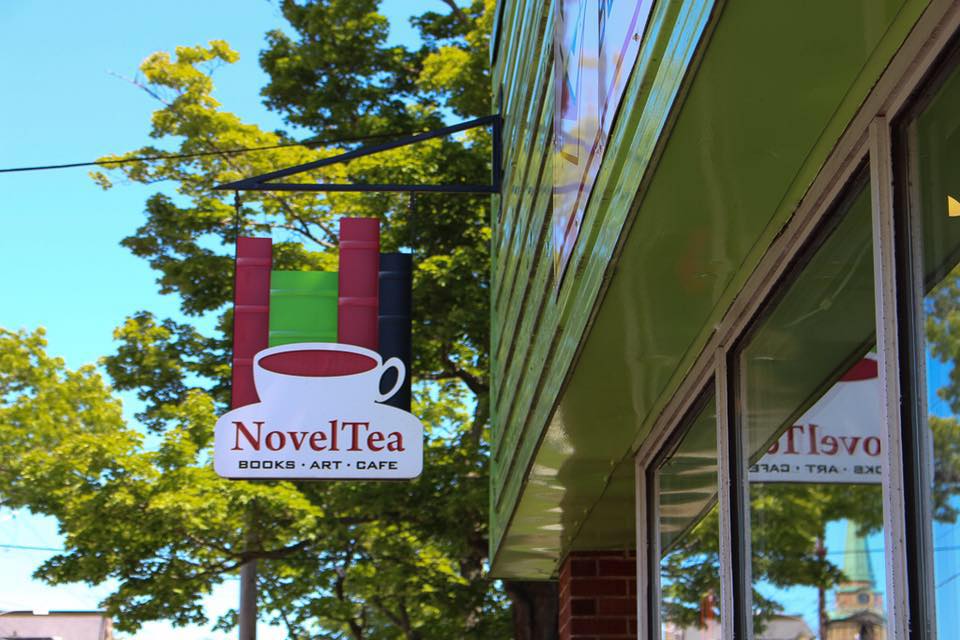 NovelTea Bookstore Café, Truro: "We've got power, wifi, and coffee. All the essentials." "NovelTea will be OPEN tomorrow for as long as possible, check back here for updates. If you're nervous about being home alone, need coffee, wanna talk about the weather, or just don't like storms, we're here for you!"