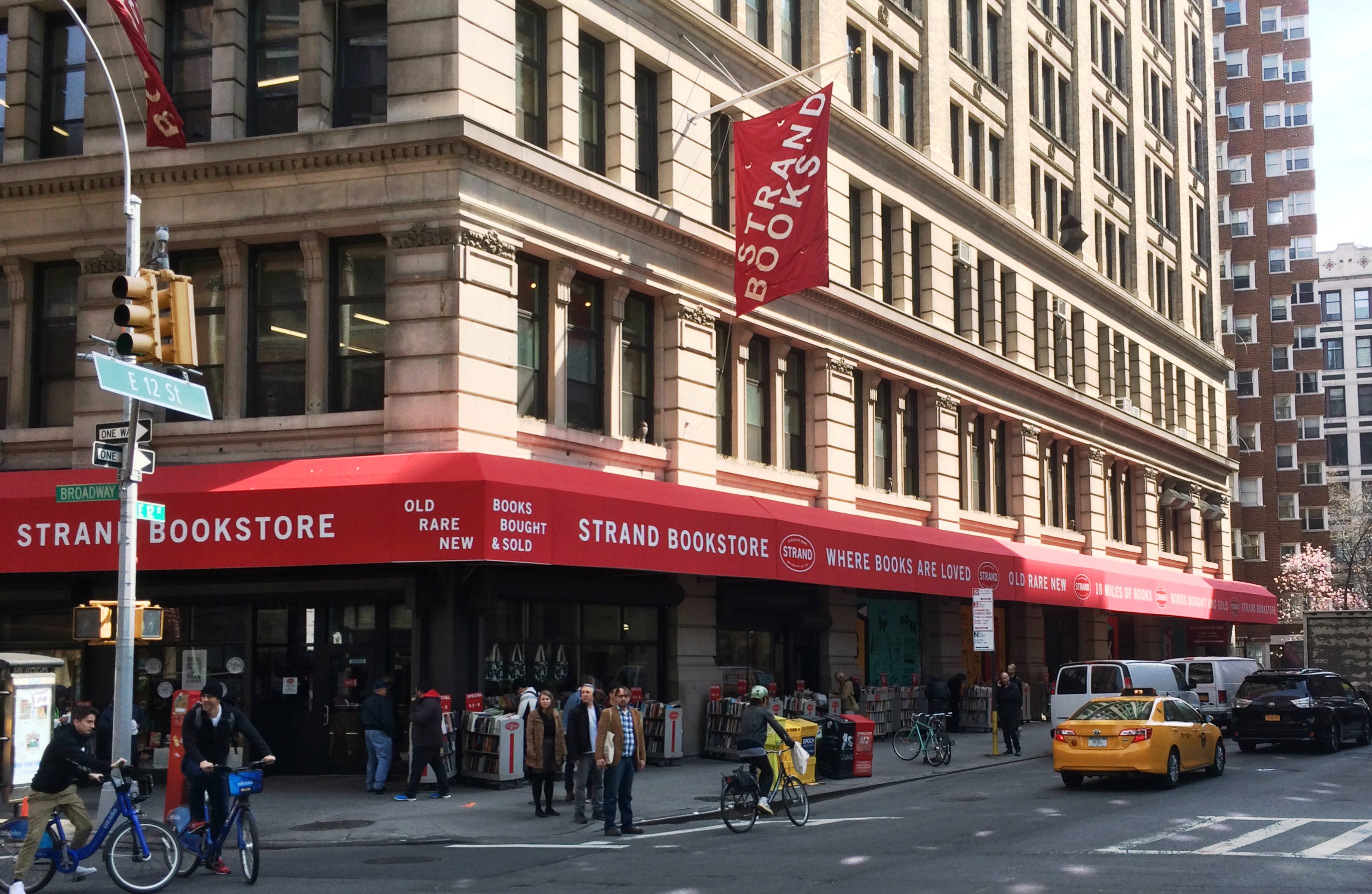 The Strand in New York City has been involved in an inspiring pair of initiatives this summer. Last week, the bookstore posted on Facebook: "With the president insisting on a border wall even under illegal circumstances, now more than ever it is important that we support immigrant rights in any way we can. We have teamed up with Kids In Need of Defense (@supportkind), an organization that provides legal aid to migrant children, on a book list focusing on immigrant and refugee themes. It's up to us to change this xenophobic climate, and ultimately our children will follow in our footsteps. The entire book list is at the link in bio."
The Strand has also been partnering with the Fresh Air Fund, which noted: "New York City kids break free from day-to-day digital screen time and immerse themselves in new experiences at the Fund's sleepaway camps in New York's Hudson Valley. And now, Fresh Air camps have new libraries where campers can read, wind down and get lost in really good stories.
"Campers at all six Fresh Air camps have enjoyed the new libraries this summer. The libraries--one at each of the six Fresh Air camps at The Fund's Sharpe Reservation and in Harriman State Park in New York--were made possible by a generous gift from Fred Bass, who owned the legendary Strand Book Store in New York City until his death last year."
Strand owner Nancy Bass Wyden said, "It's been my family legacy to get good books in the hands of readers, and this legacy will continue with the Fresh Air Fund. It's an initiative, too, to get kids off of devices. Kids today have too much screen time, so this is a way for them to not have that constant stimulation." She added that her father "was a real proponent of the Fresh Air Fund and the work they do. He thought it was important for kids--to be able to get out of the city.... He would be very proud of the initiative that the Fresh Air Fund has done with his contribution."