I've been thinking about New Zealand poetry, which has been in the news, at least on my particular wavelength, and seems to have gathered itself into a collage:
Yesterday I read Dominic Hoey's poem "Our Talents Are Super Powers" many times. I like these lines:
The first time people see her fly they laugh like children
"Oh my god, how'd you do you that!?"
but then they grow sceptical
"I mean whats its practical application?" they ask
"she's flying!" I yell
they shrug and go back to their phones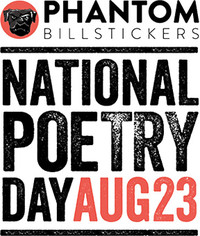 Last Friday was Phantom Billstickers National Poetry Day, which presented New Zealanders with "the opportunity to come together and unleash the power of poetry in their own communities."
Booksellers NZ: "Happy #NZPoetryDay everybody! Get yourself to a bookshop, a cafe, a library or a street near you & celebrate with some fine NZ poets as they emerge, blinking, from their writing hubs to share their craft." About 150 events and activities were held across New Zealand in connection with National Poetry Day.
Time Out Bookstore, Auckland: "This Friday our annual All Tomorrow's Poets event for @0800phantom National Poetry Day is happening. Featuring these five amazing poets--portraits drawn by our own @selcouthbird.'
"I love the attention National Poetry Day brings to poetry, its power and significance. A day like this reminds me why poetry matters; not just for 24 hours, but for life," poet Siobhan Harvey wrote. "Poetry matters also because it is democratic. It knows no barriers or prejudices. Age; gender; class; ethnicity: poems can be written by all.... Broadcaster John Campbell once said that poetry could stand next to rugby as our national sport. So today, and every day participate in poetry. Read it. Write it. Let it matter to you."
Here's Courtney Sina Meredith "acing her Phantom Billstickers #NZPoetryDay Breakfast interview. And then, there was her powerful and moving performance poetry piece. Simply beautiful."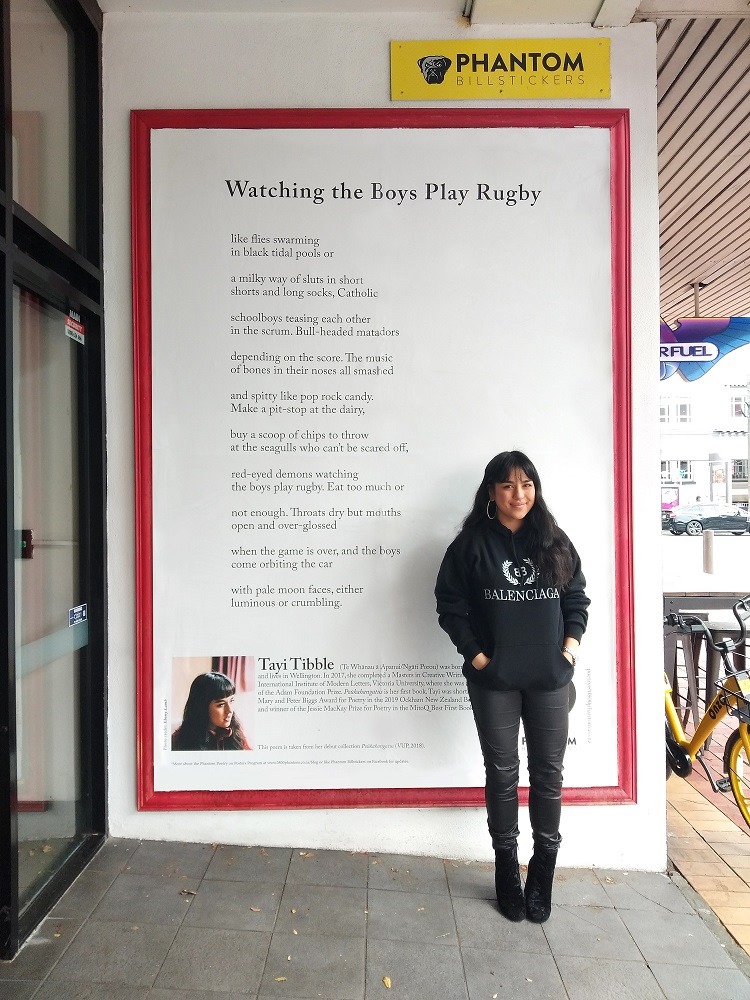 Tayi Tibble with her poetry poster
Phantom Billstickers again celebrated National Poetry Day with well-placed posters.
" 'Something really interesting and fun, dazzling, sometimes powerful' are words Steve Braunias uses to describe the resurgence of New Zealand poetry in the introduction to his anthology The Friday Poem: 100 New Zealand Poems," Stuff NZ reported. Braunias introduced the "Friday Poem" slot on the The Spinoff in 2015. "Over the past five years, it has provided a platform for emerging writers to showcase their voice."
@MakerFaireWgtn: "Happy National Poetry Day! #nzpoetryday One of our makers for this year's Maker Faire 'RusticWriters' will type up hand written poems for individuals on a typewriter!"
Unity Books Wellington: "What a fine National Poetry Day! It was our pleasure to host poets featured in Wild Honey: Reading NZ Women's Poetry. Words & pics in the blog."
"You're onto something," @NZPoetryDay responded after @AnneKennedee tweeted: "Poetry Day should be a national holiday instead of that weird day in June for a queen's birthday. Long live Queen Selina and King David."
"It's poetry day, I don't have time to sleep," Peter Aldrich, who planned to be "doing all things poetry for 24 hours," told Stuff NZ. "I like to take words literally and a day is 24 hours, it's not poetry half an hour, it's poetry day."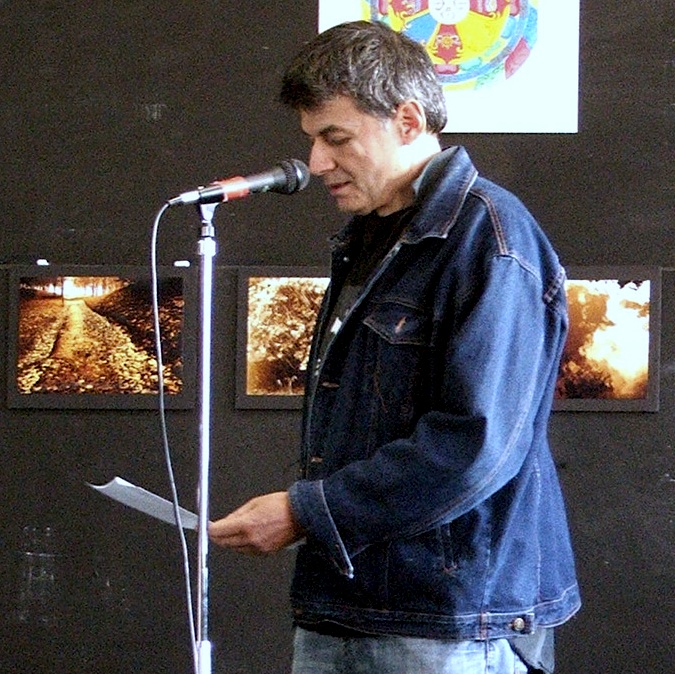 Dave Eggleton
On National Poetry Day, David Eggleton was named poet laureate for 2019–2021, succeeding Selina Tusitala Marsh ("Never piss off a poet"). Chris Szekely, chief librarian of the Alexander Turnbull Library, described Eggleton's appointment as further recognition for "a poet of consequence whose work continues to develop and mature. David is a significant and widely-respected voice in New Zealand poetry whose work is representative of life in Aotearoa in all its breadth and diversity."
"I see the role of poet laureate as promoting the appreciation of poetry in the community, and everywhere--schools, theatres, nightclubs, festivals, as well as overseas and in the media," Eggleton said. "I will be advocating for a more public presence of poetry and for events that celebrate the craft of poetry."
Veronica Alfano told Radio NZ that committing a text to memory is an act of cultural sharing: "I think that's one advantage to having a culture of pedagogical memorization, if there's something that many in a culture share in common.... I've also found that one that's committed to memory will pop into my mind and almost clarify my own emotions to me. If you don't fully understand the emotional implications of a poem when you're a fairly young school child, if you take that poem with you, it can serve as a kind of lens on your own emotions on your own experiences later in life in a really powerful way."
From Eggleton's "Game":
They catch the future, turn it over in their hands;
then down they scrum, with mud-flecked faces.

Again they fall, as if thrown to the very bottom,
held down in the muddy slither of trenches.

Climbing up again through troughs of rain,
they are the whole earth, kicking for touch.
From Nikki-Lee Birdsey's "Mutuwhenua":
Come on, we'll take a ride out to the bay,
you say, it'll all go by so fast,
we'll look at the small, cold islands out there,
some just for rich people, some just for birds.
I'd like to memorize some of these poems; it might feel like flying.
--Robert Gray, contributing editor