Book Soup in West Hollywood, Calif., carries many of the same gift and nonbook lines as its sister store, Vroman's Bookstore in Pasadena, Calif., but buyers Alison Keyes and B.J. Hegedus have helped give the former a different feel by carefully selecting its sideline offerings.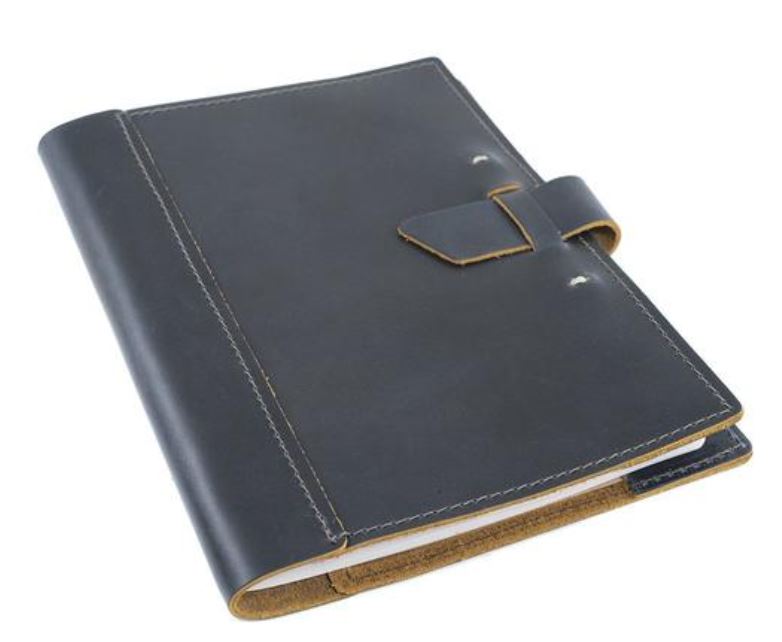 Rustico's composition journal
Hegedus explained that Book Soup's customers tend to have a keen appreciation of design and gravitate toward unusual, different and less mainstream items. Some of the store's most popular nonbook items are dolls and plush toys made in Australia, leather goods and journals produced by Utah company Rustico, notebooks and journals from PrintFresh, and candles from a variety of suppliers such as P.F. Candle Co., Voluspa and Greenmarket Purveying.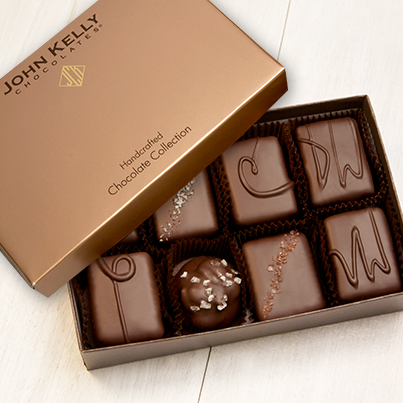 John Kelly chocolates
Hegedus and Keyes have also had success with chocolates from two local suppliers, John Kelly Chocolates and Compartes, both based on the westside of Los Angeles. Other popular gift lines include Blue Q socks, Michael Roger journals, Kikkerland keychains, crystal paperweights by Ben's Garden and Blackwing pencils. Hegedus noted that every so often they bring in unusual pieces made by artisans and designers to create an interesting balance with the smaller items they stock and sell everyday. One such item was a marble bust of Napoleon Bonaparte, which Hegedus said sold in only three hours. Similar items with "good dramatic appeal" include mermaid bookends and a gold shark meant to lie flat on a desk.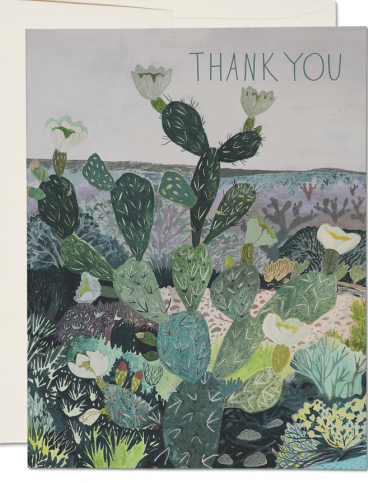 Red Cap Cards
At the two Greenlight Bookstore locations in Brooklyn, N.Y., co-owner Rebecca Fitting reported that "stationery is always incredibly strong," and has actually been on the rise over the past few years. Greenlight has always done well with Good Paper cards, a line of handmade, fair trade cards produced in the Philippines and Rwanda. Fitting pointed to Red Cap Cards as another important line, explaining that it's recently added a lot of diversity to its offerings, and said she has liked what she's seen of Night Owl Paper Goods' recent, "adorable" releases. She added that she and co-owner Jessica Stockton Bagnulo have been "obsessed" lately with notebooks, blank journals and cards from Blackbird Letterpress that feature quotes from and pictures of powerful women.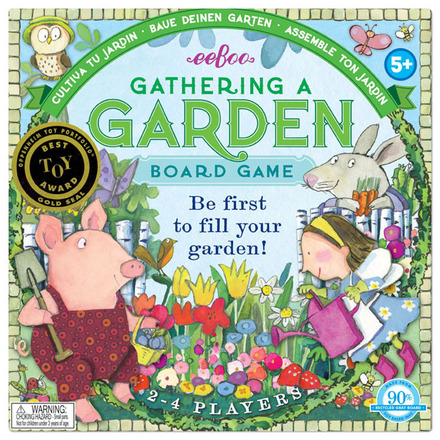 One of eeBoo's popular games.
When it comes to children's sidelines, Fitting said that the stores "always carry" toys and games from eeBoo and that she and her colleagues "really like them as a company." She described their offerings as "toys and puzzles and games" that kids and parents can "both feel good about." Beyond products from eeBoo, Toysmith and House of Marbles, which Greenlight carries year-round, the bookstore's toys and games are often seasonal. Some current spring-focused offerings include make-your-own bird house kits and solar paper crafts. She also said Greenlight sells a ton of kites; at the moment she has two types of low-priced, assemble-yourself kites from House of Marbles.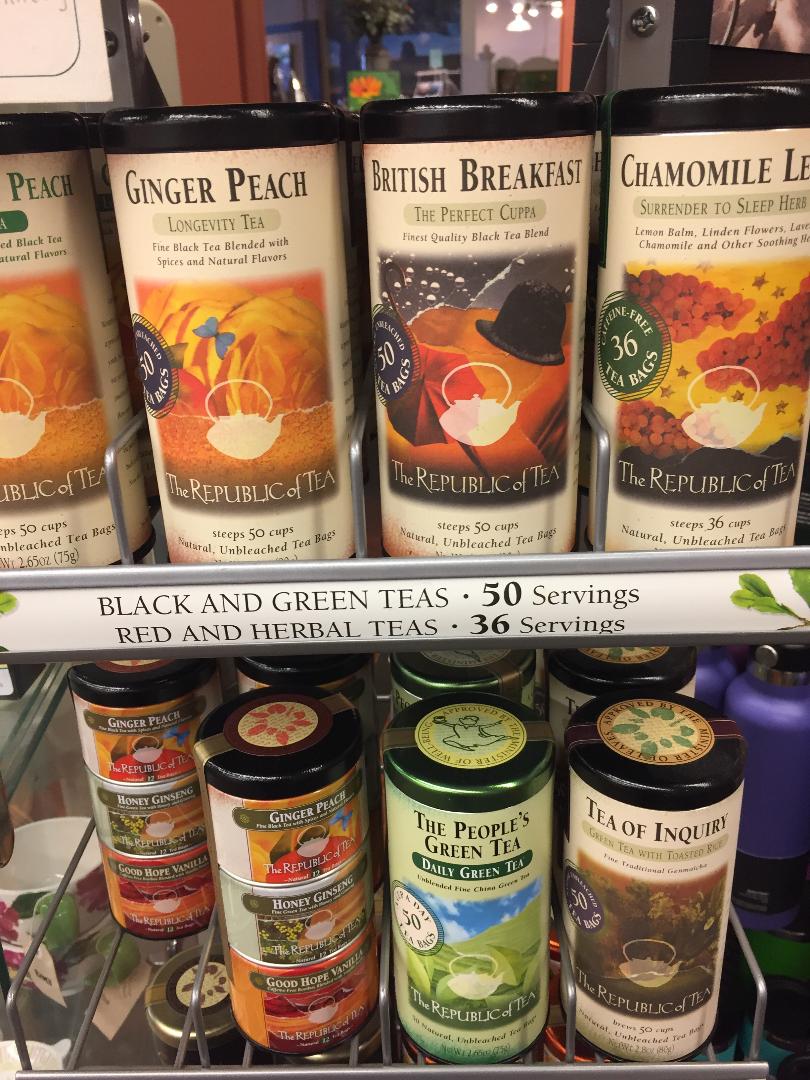 Time for tea at Village Books.
Kelly Evert, co-owner and head gifts buyer at Village Books and Paper Dreams in Bellingham and Lynden, Wash., said that paper goods, including stationery, cards, calendars and journals, have been doing so well recently that it's been "thoroughly surprising," and added that some of the store's best card lines are Rifle Paper Co., Taku Graphics, Compendium and Cardthartic. When asked about other perennial favorite gift items, Evert pointed to chocolates from Seattle Chocolate and Theo Chocolate; tea from several producers, including Tea Forte and Republic of Tea; Blue Q socks; soap from Pre de Provence; puzzles and games such as Tenzi and Happy Salmon; and a plethora of gift items from Kikkerland.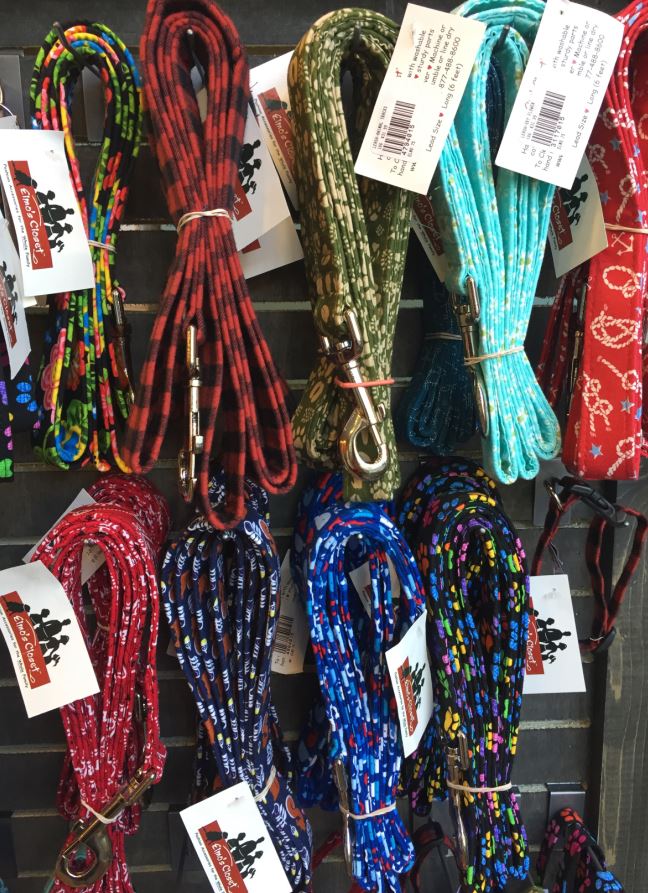 Dog leashes on display at Village Books.
Village Books and Paper Dreams is essentially a single business comprised of a bookstore and a full-fledged home decor and gifts store, and as such the selection of nonbook items is extensive. The store carries a variety of items one might not expect to find in a bookstore, such as hammock swings made by Magnolia Casual, dog collars and leashes, and even bras, which are some of Village Books' bestselling items. Evert noted that while the inventories of the two halves of the business used to be kept separate, they've been increasingly combined over the past several years. She added she prefers not to use the term sidelines, as it implies someone who sits out and doesn't typically contribute, while at her store gifts and non-book make up a full half of the business. (See more about Village Books and Paper Dreams in the following article.) --Alex Mutter