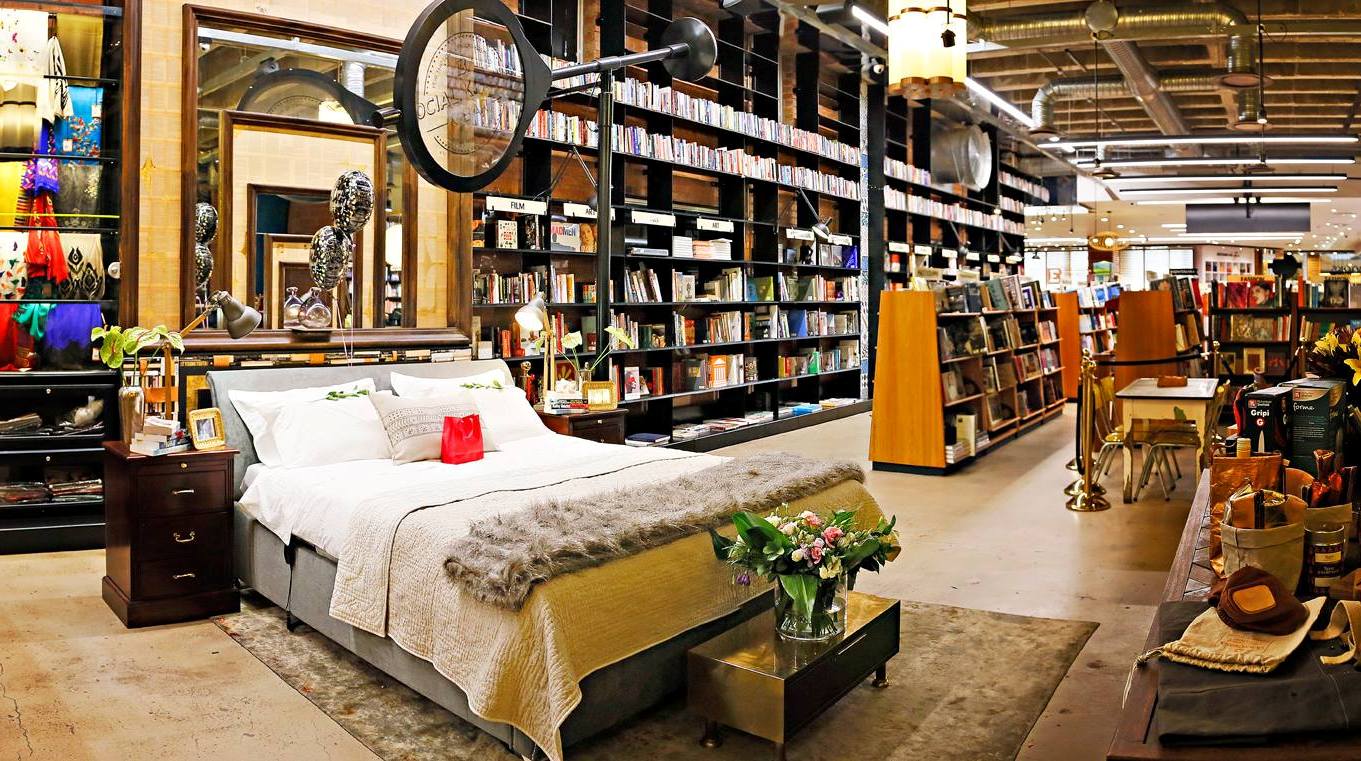 The birthday set-up at Exclusive Books
As part of "an epic birthday surprise," Carina Greyling of Kempton Park, Johannesburg, South Africa, realized a lifelong dream recently when she spent the night locked inside an Exclusive Books store. The South African reported that Greyling had, according to her four children, listed being "locked inside an Exclusive Books for the night" as her top birthday wish.
On January 7, her wish was granted at the Hyde Park store, "where she was surprised with a pop-up bedroom, snacks and drinks, and the freedom to roam the store all night, browsing and reading to her heart's content," the South African wrote.
"We supplied all the creature comforts necessary for spending a night in a bookshop, and trust that her stay was everything she hoped for," said Exclusive Books CEO Benjamin Trisk.
"I've always said that when it's my time to go, I hope heaven has a bookshop--and I think it might look a bit like this," Greyling said, adding later in a text to the bookstore: "I absolutely loved it--it was the shortest night of my life!"