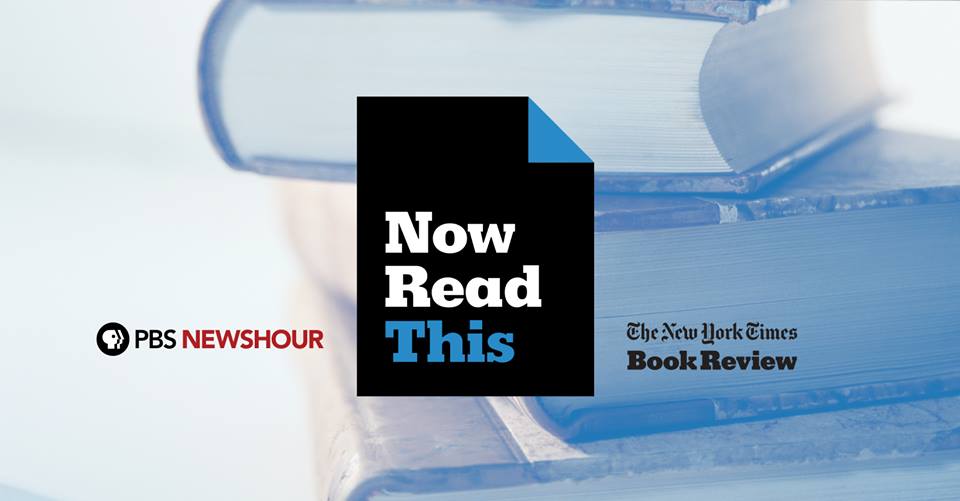 PBS NewsHour and the New York Times are launching Now Read This, a "collaborative book club with planned audience engagement across both outlets and on multiple platforms." The inaugural pick is Jesmyn Ward's Sing, Unburied, Sing, winner of the National Book Award in fiction last fall.
At the beginning of each month, NewsHour and the Times will choose a book and invite participants to read along. Discussion questions and other exclusive material related to the book and from the author will be posted throughout the month to pbs.org/newshour and nytimes.com, as well as the Facebook group Now Read This. Included among these features are writer's advice and an inside look at how the book was written, as well as Times reviews.
At the end of the month, Jeffrey Brown, NewsHour chief correspondent for arts and culture, interviews the author on broadcast, asking questions submitted by readers. Brown will also unveil the next month's book at that time.
"With the launch of Now Read This, we're excited to expand the NewsHour's decades long commitment to coverage of books and the arts," said Brown. "We'll seek out books that offer insight into the world we and the Times report on daily. And we'll provide our viewers and readers a unique engagement with leading authors."
Pamela Paul, editor of the New York Times Book Review, commented: "We're thrilled to team up with PBS NewsHour to spark thoughtful conversation about some of today's most timely and worthwhile books. Passionate readers now have a home to engage not only with other curious minds but also with the authors themselves. It will be a real treat to connect with readers of the Times and viewers of PBS NewsHour as they share ideas, ask questions and debate issues about what they are reading."
NewsHour and the Times will collaborate online and on social media with content and conversation, including live audience q&a's on Facebook and Twitter, featuring Brown and Paul.