David Bowie's son, Duncan Jones, has launched an online book club that features his late father's favorite literary works, Rolling Stone reported. Its first pick is Hawksmoor by Peter Ackroyd. Bowie died last January 10.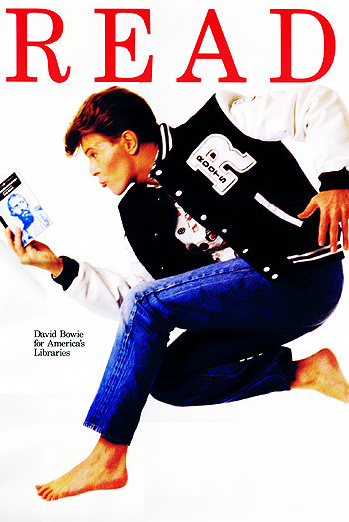 "My dad was a beast of a reader," Jones tweeted. "One of his true loves was Peter Ackroyd's sojourns into the history of Britain & its cities. I've been feeling a building sense of duty to go on the same literary marathon in tribute to dad. Time allowing."
He added: "Alright gang! Anyone who wants to join along, we are reading Peter Ackroyd's Hawksmoor, as an amuse cerveau before we get into the heavy stuff." Hawksmoor is one of the titles on Bowie's list of "Top 100 Books," which appeared in 2013 on his website.
And for even more Bowie, check out the Bowie Book Club podcast, in which two friends (one of them Shelf Awareness's own Kristianne Huntsberger) read and discuss the books on Bowie's reading list.