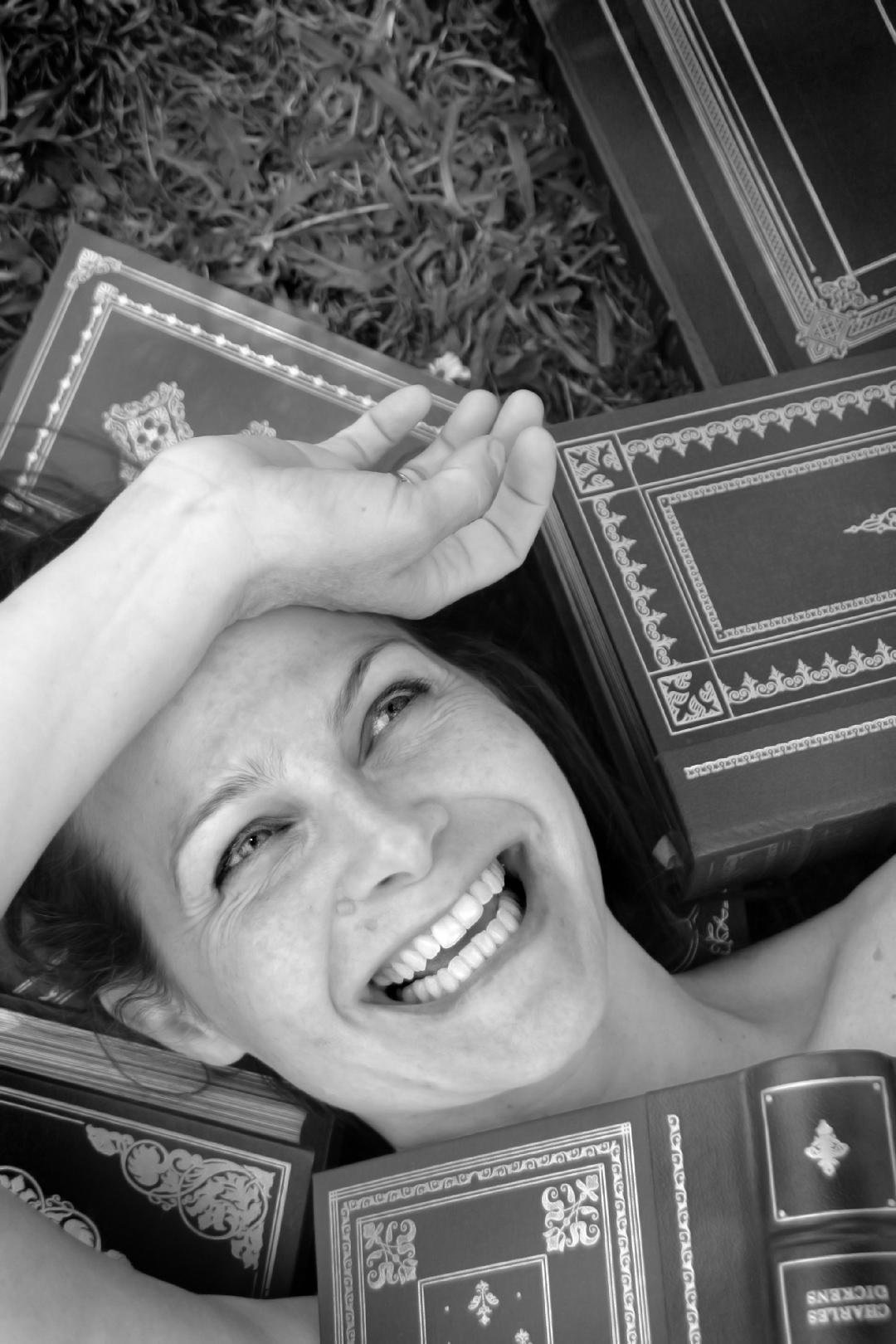 Heddi Goodrich
Heddi Goodrich's Lost in the Spanish Quarter was just published by HarperVia. Here she discusses the book, which she first wrote and published in Italian. She calls it "a love poem" to Naples and an exploration of first love, "a kind of imprinting that affects every subsequent love relationship, a life-altering event that changes our love DNA forever."
How would you describe Lost in the Spanish Quarter?
Lost in the Spanish Quarter is a love story set in the '90s in Naples. University student Eddie, as she is known among her free-spirited tribe of fellow linguists, is an American searching for the roots she's never had, while Pietro, a geology major, is caught between a burning desire for freedom and the ties that bind him to the elusive, mountainous region he calls home, only a hundred kilometers from the city but a world away from the chaos and danger of the Spanish Quarter they live in. It's essentially a story about belonging, to a place or to a person, in which language is used a tool to peel back the emotional and cultural layers. E-mails written several years later and interlaced throughout further unravel the truth while offering the two a second chance at happiness.

How important is Naples and the Spanish Quarter as a setting for the book?
My whole reason for writing the book in the first place was simply, and selfishly, to relive Naples: I'd recently moved to New Zealand but couldn't afford the plane ticket back. The novel is my love poem to the city I lived in for over a decade, during some of my most formative years. As I began writing it, I realized that the Spanish Quarter in particular, a slum in the historic center of the city, was the perfect metaphor for first love, with its twisting paths, passionate shouting and moments of confusion and forgiveness, pettiness and heroism. Its crumbling buildings and illegal floors too, built from soft volcanic stone thanks to Mt. Vesuvius, are a daily reminder of the precariousness of all things.

Pietro's hometown, Monte San Rocco, is just as important a setting, although one I don't think American readers will be as familiar with. It's typical of many villages not just in Southern Italy but all along the country's "spinal cord," the Apennines, not postcard destinations but towns slowly dying from lack of opportunity and brain drain--when earthquakes don't depopulate them first. Unlike in Naples, where people live impulsively and loudly in the now because life is short and delicious, in Monte San Rocco much goes unsaid--even the dialect there is more closed-lipped--and food is stored up for the many winters to come, in constant preparation for the next famine. The incompatibility of these two settings is key to understanding the love story and the characters' motivations.

How easy or difficult do you think it is for a couple from different cultures to fall in love and find happiness? What's special about "first love?"
There's no easy answer to this because while it's true that we are products of the land and the culture that formed us, love is love. It just is. And even when you fall in love with someone who shares your cultural background, to love is to embark on a journey far outside your comfort zone, into unknown territory with all sorts of risks and surprises.

First love is not merely memorable but feels to me like a kind of imprinting that affects every subsequent love relationship, a life-altering event that changes our love DNA forever.

How was it writing in Italian first and translating into English? Was writing the book first in Italian important to the story? Do the Italian and English versions differ in any ways?
My first few drafts were actually in English. I'm an English teacher after all, and a copyeditor too: that is, I'm a very competent writer in my native language. But, as it turns out, I'm not a very inspired writer. Two years ago I discovered that only in Italian do I get true inspiration, in the classic sense of the word where beautiful sentences will come to me, as if from outside myself, and I just write them down. Maybe this inspiration is simply an effect of the slight distance from the language that I have as a non-native speaker, that subtle extraneousness that allows me to hear my words as if they weren't mine and therefore pick up any false notes, such as affected, overdramatic or unnecessary phrases. In Italian, I write like a reader. At the same time, I feel a very personal connection with the language, like it naturally molds to my innermost thoughts and emotions, but without all the linguistic baggage a native speaker might have. I can be true to myself and unintentionally unconventional. It's very freeing.

Translating Perduti nei Quartieri Spagnoli (Giunti, January 2019) into English wasn't quite as magical but it turned out to be a fun intellectual challenge, and it was nice never having to ask the author what she meant. Once I'd finished the translation, I was satisfied that I'd conveyed the genuineness of the original but worried that something essential had been inevitably lost, like with a photocopy of a painting. But I think I just needed some space from Perduti in order to see Lost in the Spanish Quarter as a work of fiction in its own right. Besides, the English version has some small additions, relating to the dialect or other cultural or historical factors, which I love because they will deepen the experience for the English-language reader.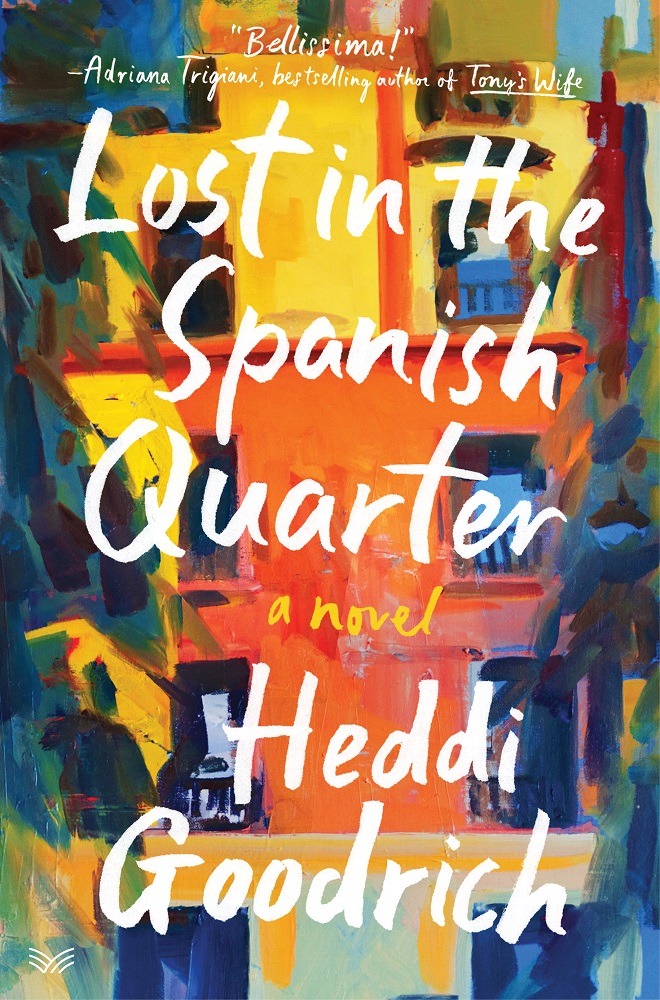 How was BookExpo and your tour in Washington, D.C., and Boston? What stores did you visit and what stood out about them and the booksellers?
At BookExpo, I received an embarrassingly warm welcome. There was a long line at the HarperCollins stand to receive signed galley copies of my novel, although it might have had something to do with the free prosecco brought out to launch the new imprint, HarperVia. My editors and the rest of the team were giddy with excitement because they're doing something risky and new--and it's a real thrill because I'm new to all this too. I took part in a panel discussion about literature in translation and was shocked to learn that only 3% of books sold in America are translated from a foreign language. I like to fantasize that my novel will help, in its own little way, to make the world smaller.

Visiting so many tantalizing independent bookstores confirmed to me that I've landed among some of the most passionate do-gooders on the planet. In D.C., I especially enjoyed walking into Politics and Prose, just a block away from where I'd been staying with my brother and his family; it's their local bookstore, right next door to their local pizzeria. I also met with booksellers at Kramerbooks, One More Page, East City, Solid State, Loyalty Books and Busboys and Poets. In and around Boston, if possible, the reception was even warmer and I simply did not want to leave. I visited Harvard Book Store, Belmont Books, Harvard Coop, Newtonville Books, Concord Bookshop, Brookline Booksmith, Porter Square Books, An Unlikely Story and Wellesley Books.

What brought you to New Zealand? Will you be back in the U.S. anytime soon?
To quote Eddie Vedder, by going to the other hemisphere "I got my wish to up and disappear," but New Zealand is the kind of land that heals you whether you like it or not. That was 20 years ago, which means I've lived here longer than in any other country. But now my connection with the U.S. has been rekindled, in a completely unexpected way, as has my relationship with Italy, so who knows what will happen next.

Do you have plans to write more fiction and will you set any future works in New Zealand or the U.S.?
I'm naturally drawn to Southern Italy, and the next novel I plan to write is set in the province of Naples, near Pompeii, dealing with the friendship between two women from different worlds and different generations. Setting is fundamental to me and always will be, but I'm also fascinated by ancient Roman history and keep getting flashes of a possible historical novel. And yes, New Zealand, with its flightless birds and their strange songs, its wet beauty and fierce culture, provides an incredible backdrop which I probably won't be able to resist.