HarperVia, the new HarperCollins imprint headed by Judith Curr, will publish 24 books a year, "mostly fiction, mostly in translation." The first seven titles will be published this fall and spring and are set in a range of places and time periods, including contemporary Venezuela and Iran, 1960s Germany and 22 years in the future. "The books all have relevance and have some point," Curr says. "They're not just about, say, a romance and will the couple end up together or about a murder and who was the killer and will the killer be found. These books have bigger issues at their heart."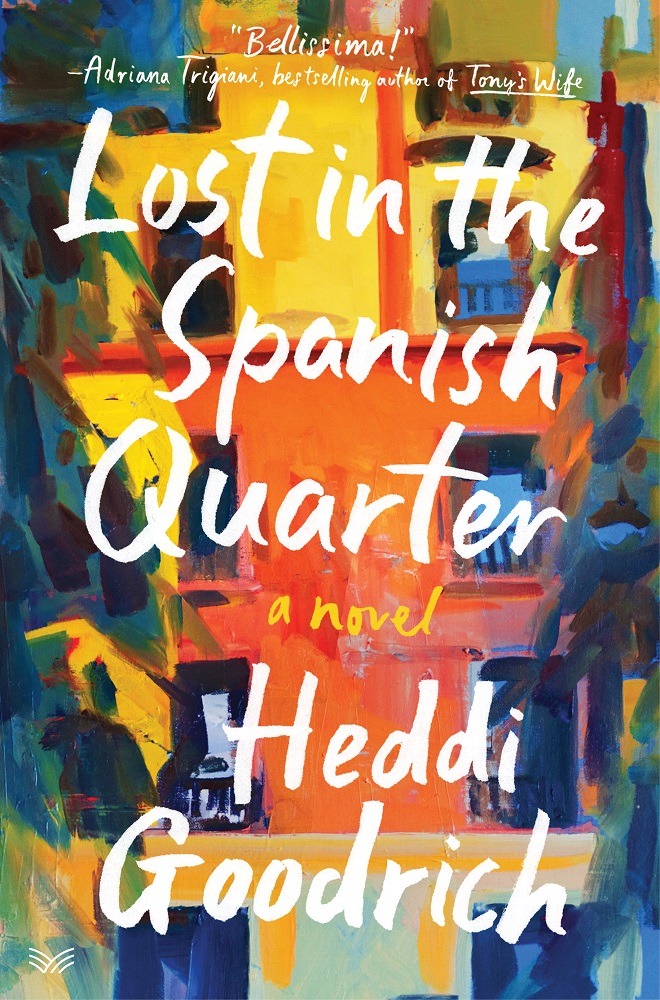 Lost in the Spanish Quarter by Heddi Goodrich ($25.99, 9780008359966, September 5, 2019). Heddi met her first love while she was an American exchange student in Naples, Italy. Years later, when Pietro contacts her to apologize, Heddi is transported back to her college days in the labyrinthine streets of Naples' Spanish Quarter. This coming of age romance about an Italian boy and an American student--which Judith Curr says focuses on "nostalgia for a person's first adult romance"--is sure to appeal to fans of Elena Ferrante's Neapolitan novels and Beautiful Ruins by Jess Walter. Author Heddi Goodrich, an American who studied in Naples before moving to New Zealand, originally wrote Lost in the Spanish Quarter in Italian and translated it into English herself. This is her debut novel.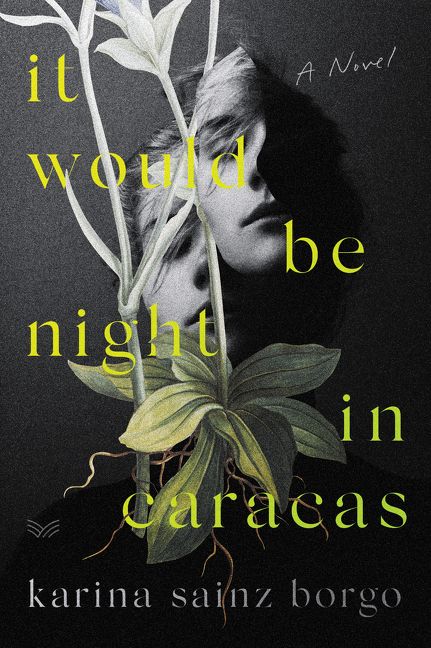 It Would Be Night in Caracas by Karina Sainz Borgo, translated by Elizabeth Bryer ($23.99, 9780008359911, October 17, 2019). Adelaida Falcon had a middle-class childhood in Venezuela. Now, as an adult, Adelaida must bury her mother alone because contemporary Caracas has become too dangerous for travel. Violence is rampant, food in short supply, and every night Adelaida duct tapes her windows to keep tear gas from seeping indoors. She must also endure the roving looters who call themselves revolutionaries. It Would Be Night in Caracas gives "a vivid view into Venezuela today and into a community slowly descending into chaos and total anarchy," Judith Curr says. Karina Sainz Borgo is a Venezuelan journalist who currently lives in Madrid.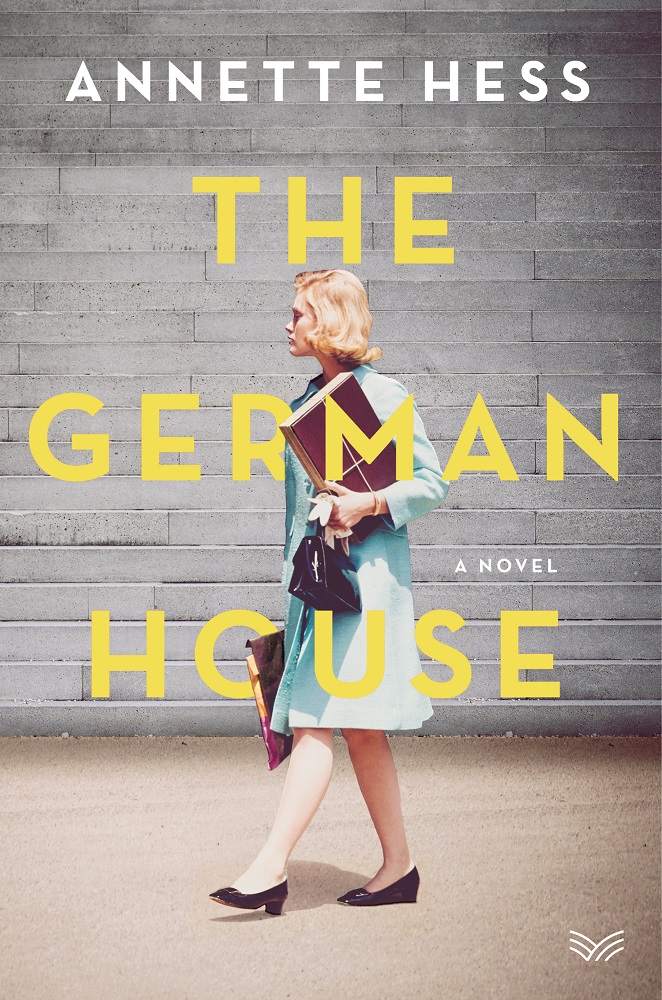 The German House by Annette Hess, translated by Elisabeth Lauffer ($25.99, 9780062910257, December 3, 2019). In 1963 Germany, 24-year-old Eva Bruhns recalls World War II as a hazy memory that left Frankfurt in ruins from Allied bombing. Now the streets are repaved, new stores constructed and Eva is eager to start a fresh life with a wealthy suitor. But when Eva is hired as a translator for concentration camp victims in the 1963 Frankfurt Auschwitz trials, she learns in detail about the Holocaust and wonders why her family remains so silent about those years. Judith Curr notes that this period in Germany, a time that isn't well known, was critical because "without a reckoning with its past, Germany couldn't move forward." The German House is already a bestseller in Germany, where Annette Hess has written several popular shows for German Netflix. Her novel is sure to appeal to readers of The German Girl by Armando Lucas Correa and The Tattooist of Auschwitz by Heather Morris.
The End of the Ocean by Maja Lunde, translated by Diane Oatley ($25.99, 9780062951366). In 2019, 70-year-old climate activist Signe sets off on a sailboat carrying cargo that may one day save lives. In 2041, Southern Europe suffers from drought and war. David and his daughter Lou are fleeing for safety when they discover Signe's old sailboat abandoned miles from shore. The End of the Ocean connects these parallel journeys into a call for climate action. Maja Lunde is a Norwegian author and screenwriter whose previous book, The History of Bees, was an international bestseller and also told a story of ecological collapse through several disparate perspectives. The End of the Ocean will appeal to Lunde's current fans and anyone concerned with climate change.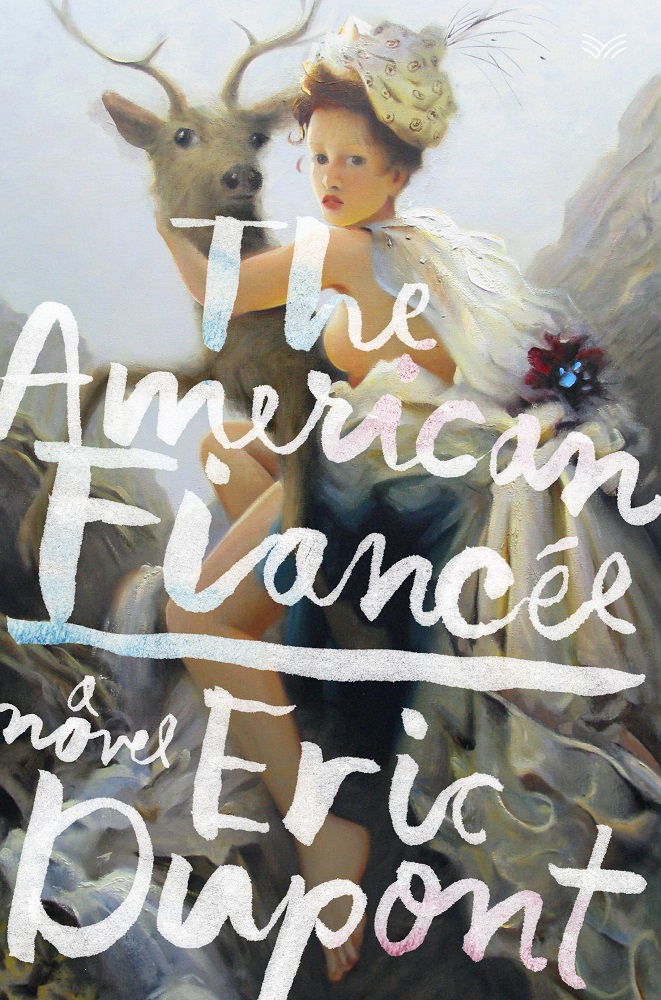 The American Fiancée by Éric Dupont, translated by Peter McCambridge ($27.99, 9780062947451, February 11, 2020). The American Fiancée is a globe-spanning saga about the Lamontagnes, whose matriarch's cookbook shapes three generations of the family's fortunes. Louis Lamontagne travels from his native Quebec to the U.S., then to Europe during World War II. Madeleine, his daughter, opens a popular restaurant chain using her grandmother's recipes. Finally, Madeleine's son Gabriel follows a woman to Berlin and uncovers shocking family secrets. Dupont weaves these far-reaching threads into what Judith Curr calls "a work of art and magic" that has already sold 60,000 copies in Quebec. The American Fiancée was a finalist for the Giller Prize, the Prix littéraire France-Québec and the Prix des cinq continents, and a winner of the Prix des libraires and the Prix littéraire des collégiens. It is Dupont's fourth novel.
Then the Fish Swallowed Him by Amir Ahmadi Arian ($25.99, 9780062946294, March 24, 2020). Yunus Turabi is an apolitical bus driver in Tehran. But after a bloody bus strike, Yunus finds himself in political prison with his own personal interrogator. As Yunus endures rounds of solitary confinement and questioning, he recalls the freer country of his youth and must decide whether to struggle against the dictatorial state or submit to its will. Then the Fish Swallowed Him is part retelling of Jonah and the Whale, part an allegory of authoritarianism and a chilling look at modern Iran. Judith Curr says that the book "shows the damage that individuals suffer under despotism." Currently a teacher in New York City, Amir Ahmadi Arian has translated the works of E.L Doctorow, Paul Auster and Cormac McCarthy from English into Farsi. Then the Fish Swallowed Him is his first novel written in English.
The Florios of Sicily by Stefania Auci, translated by Katherine Gregor ($27.99, 9780062931672, April 21, 2020). The Florios of Sicily is a grand, sweeping international bestseller that captures the many lives of one of Italy's most notorious families, the Florios, from their humble origins as Sicilian shopkeepers to their dominance as titans of industry, starting with Vincenzo, who sacrifices family and love to transform his tiny Palermo spice shop into a trading empire. The Florio men are stubborn, arrogant, philanderers and slaves to passions, while the Florio women unapologetically demand their place outside the restraints of caring mothers, alluring mistresses, or wounded wives. Inspired by the lives of real history-making titans, The Florios of Sicily brings to life the dark secrets, the loves and betrayals, and the cruel acts of revenge that marked the Florios' century of influence. In this epic yet intimate tale of power, passion, and revenge, the rise and fall of a family taps into the universal desire to become more than who we are born as.