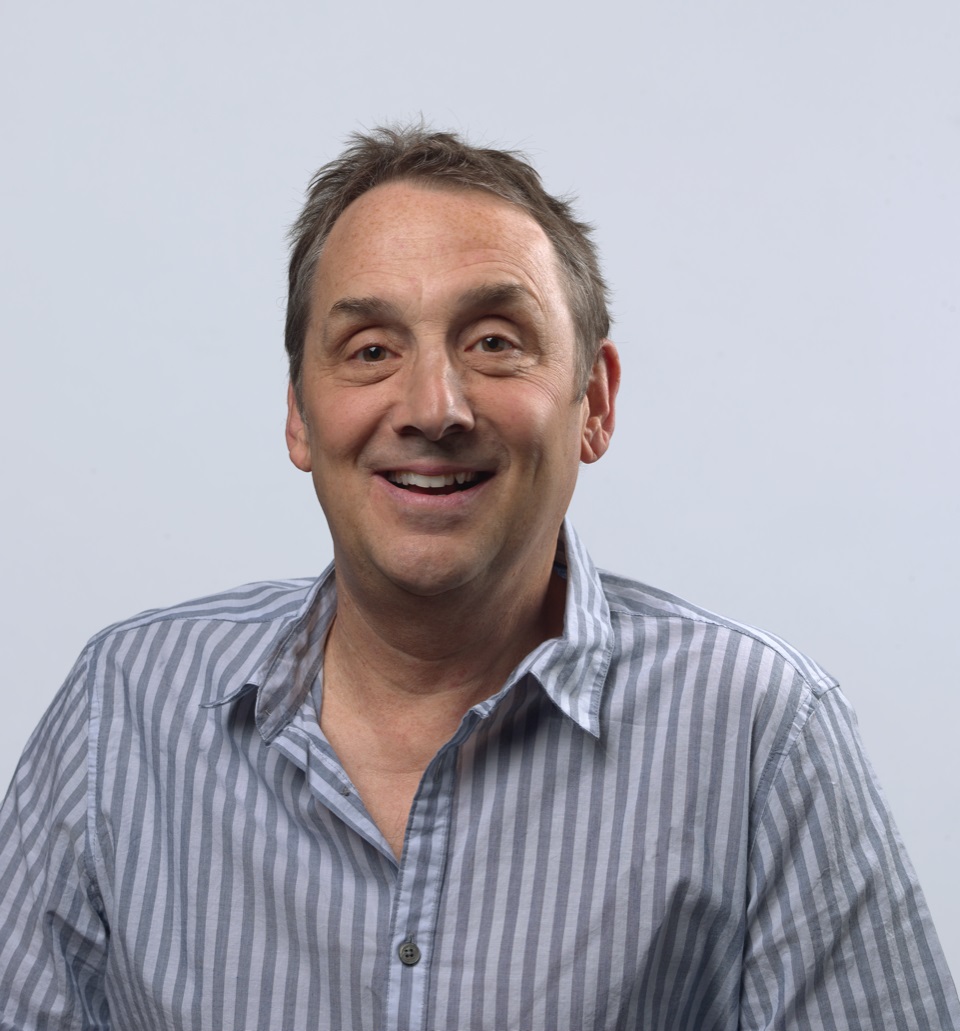 David Shannon
(photo: Blue Trimarchi ArtWorks)
David Shannon grew up in Spokane, Wash., and graduated with a BFA in illustration from Art Center College of Design in Pasadena, Calif. In 1983, he moved to New York City and worked as a freelance editorial illustrator. David's work appeared in many publications, including Time, Newsweek, Rolling Stone and the New York Times, as well as numerous book jackets and posters. In 1988, he began illustrating children's books and has since written and/or illustrated more than 40 picture books, including the bestsellers A Bad Case of Stripes, Duck on a Bike, Alice the Fairy and the semi-autobiographical, No, David!, which received a Caldecott Honor in 1999. His latest book is Mr. Nogginbody Gets a Hammer, in which the theatrically clueless Mr. Nogginbody gets carried away by successfully fixing a loose nail in his floor and starts imagining that anything resembling a nail can be fixed with a sturdy whack from his new hammer.
Hello David! Mr. Nogginbody Gets a Hammer is really fun and off-beat with a pretty clear message (and hopeful end!). What made you want to write a book about the "law of the instrument?"
Ha--thank you! Well, I've always thought that was a very pithy observation, and so apropos of the times we're living in. I was looking for a story to go along with the character of Mr. Nogginbody--something that was kind of absurd and unconventional, but that kids would get a kick out of. I was playing around with several ideas and Hammer was the one that said "Pick me! Pick me!"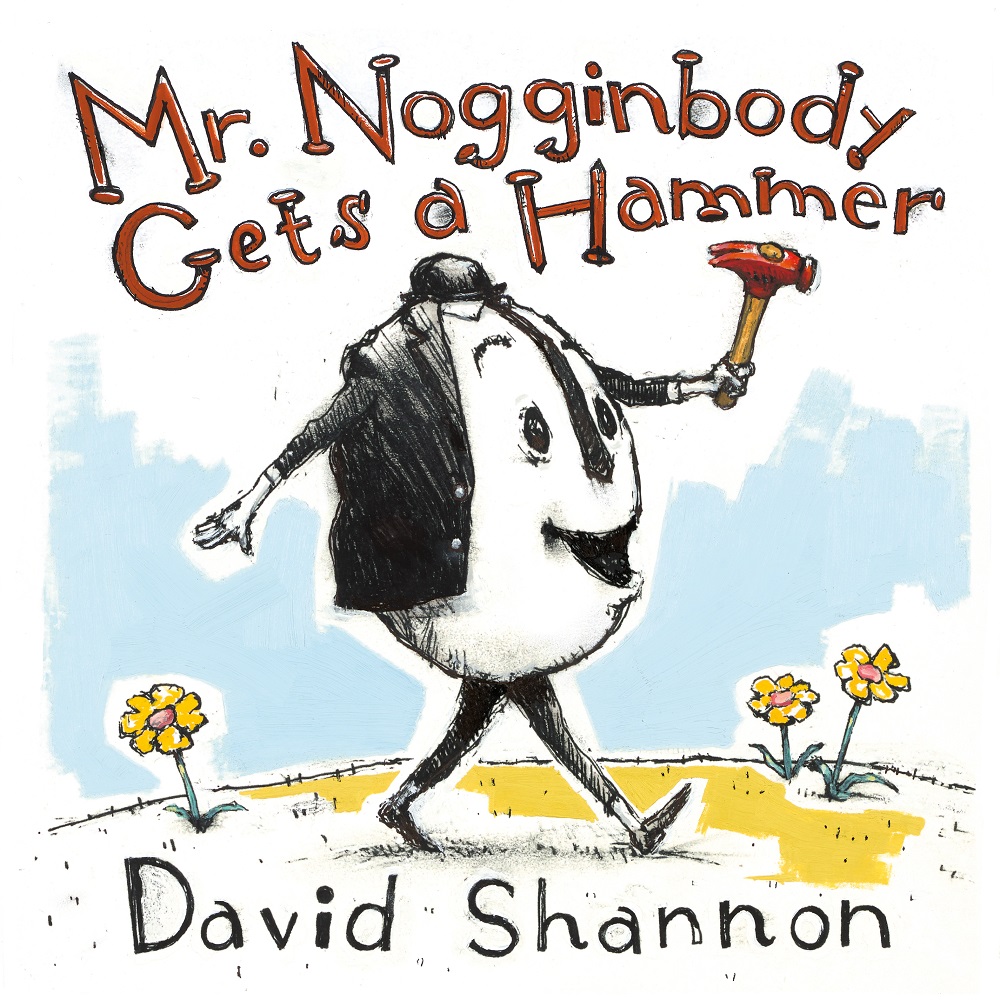 How did you develop the illustrative style of this book? How did Mr. Nogginbody get his look?
He started out as a doodle in my sketchbook--sometimes I like to draw "nonsense people." He made me laugh so I kept fooling around with him and drawing him doing different stuff.
You also worked with a very limited color palette. Mr. Nogginbody is entirely black-and-white and the pops of color come from the occasional flowers, signs, background shading. Did you make a conscious decision to keep this world primarily black-and-white?
Yeah, I always saw him as black and white in an odd little world, but I thought I was going to paint it. Usually I sketch out a book in pencil on tracing paper and paint the finishes, but this time the whole thing kind of evolved in my sketchbook with these ink drawings. I really liked their immediacy so I decided to use them for the book, with some minimal color added in paint to go with Mr. Nogginbody's pared-down surroundings. It ended up being a pretty significant departure--and a lot of fun!
The concept that "if all you have is a hammer, everything looks like a nail" has been attributed to Abraham Maslow, Abraham Kaplan, Mark Twain, the Buddha, the Bible, financier Bernard M. Baruch. Is this your sly attempt to get on that list?
Wow--you've done some research! I only knew about Maslow. I don't belong on that list, but I hope they'd all get a kick out of Mr. Nogginbody!